Start a Franchise
We are excited to welcome new partners to our family! Both entrepreneurs-to-be who will grow the business and investors who make it possible to scale our operations in all locations across Canada and the USA.
We are building a household name in the siding renovation business, the brand that homeowners can rely upon, trust, and refer. Jump into our community of thriving business owners. We'll help you along the way as you build your own siding company.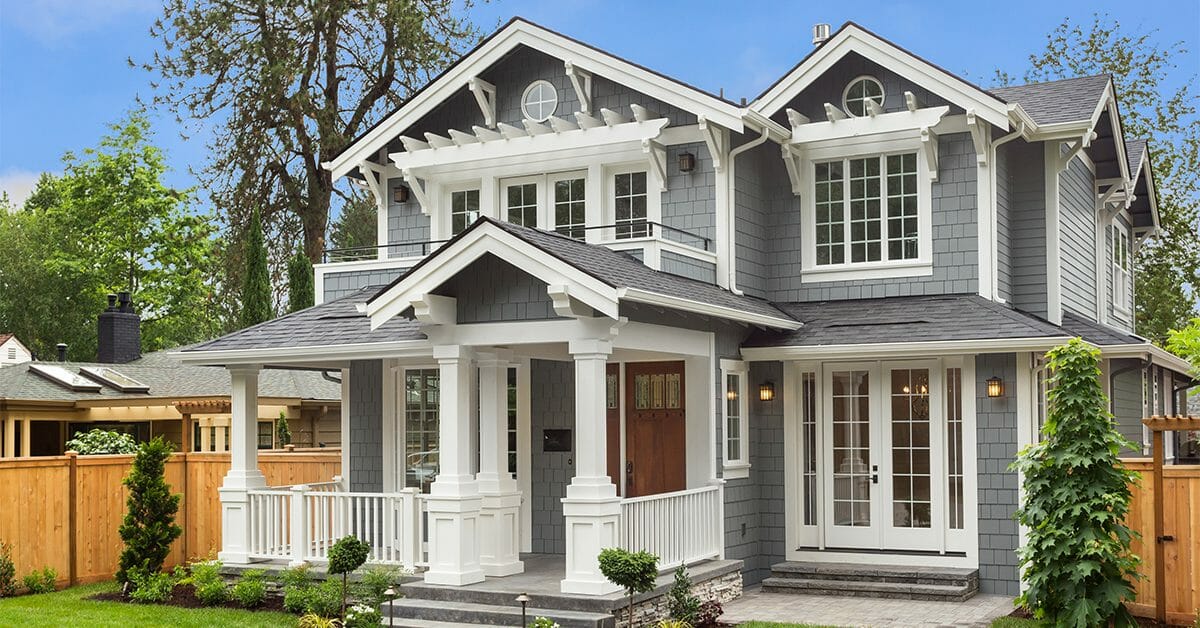 Our Franchisees are able to offer it as a result of the proprietary system that we use to onboard the best installers in the industry. We also built the financial model that works in all markets; it allows us to survive any storm in the economy and scale fast when the market is recovering.
Our values are:
Openness – transparency communication and accountability are what fuels us! We are very honest with homeowners and crews and never hide important information.
Being helpful while keeping high standards and affordable pricing. Our model involves very low overhead and a lot of best practices about what works best today, which helps us to find an ideal solution for the customer.
Hard work – this is our secret sauce. We strive to work harder than our competitors. Every member of the team has KPI's, and with our CRM, it is very easy to see who is performing well.
We are changing the way how the homeowners upgrade the exterior of their homes. We educate our customers and offer them solutions that would match their needs.
What is unique about our franchise
You might be wondering why you should join a franchise system instead of going it alone. Franchising provides the best of both worlds: you get to be your own boss and build your own business, but you're backed by the proven success of a trusted brand.
We solve three main issues of any renovation business:
Clients. We find clients for you! Yes, you would not find this option elsewhere.
Crews. We built a great system to find the best installers.
Management. We consulted over 15 siding companies over the last eight years to introduce the best business model in the industry.
Our team is dedicated to the success of your franchise, and it's all-inclusive in your franchise investment. Whether it's design & construction of a new business process or reaching new audiences through local marketing channels – you will be supported by our back-office staff.
We are your full-service agency for marketing, operations, technology, and more. With our franchise program, you'll fast-track to success.
There are following main benefits of going with us:
Big industry. Siding industry is estimated to be $60B, which is three times the revenue of McDonald's.
Growing trends. Reports indicate that the siding industry grows at least 4% a year in the USA and Canada.
Modern materials. We are using composite materials like fiber cement, premium vinyl and engineered wood, which are cheaper, look better, and low maintenance.
Low starting investment comparing to revenues and profits our partners get. The franchise fee is only $50,000 and there is no need for an office or a warehouse.
Large projects – $25,000 average, but depends on the area and the city.
Evergreen industry. Siding is not going anywhere in the next 20 years and year-round projects.
Quick start. We book ten appointments with clients for the first week and get at least ten appointments for each week after. You don't need to wait for a long time to see your first revenue.
Great support. We schedule estimates, help to quote appropriately, find crews, etc.
Innovation and disruption – we got the experience from companies that have been in the industry for 20-30 years and combined it with new technologies and optimization of every process. This allows us to compete with any company in both growing and falling markets.
The selection process
We are looking for partners who share the same values and can work as a team because the results of each member influence the rest of us.
All candidates are supposed to have:
Heart for servicing and helping other people.
Bachelor's degree and experience in sales or management.
Financial stability. The Franchisee needs to have savings to cover at least six months of family expenses.
Desire to be a part of something great.
Our Franchisees could become a semi-absentee and enjoy the things that are important to them. Investors who work with us have access to the investment tool that is transparent, measurable, and predictable. They can compare the results of their location to other locations, and we are here to help to improve the performance of the element that is below the benchmark.
You can join us as the Franchisee who purchases a location and start operations from scratch. Or you can buy an existing location that is profitable but is in the early stage of development.
We also offer some of the locations that are fully equipped with a well-trained management team, already existed list of happy clients in the neighbourhood, low-overhead operations, and high monthly net profit and plan of the growth for the coming years.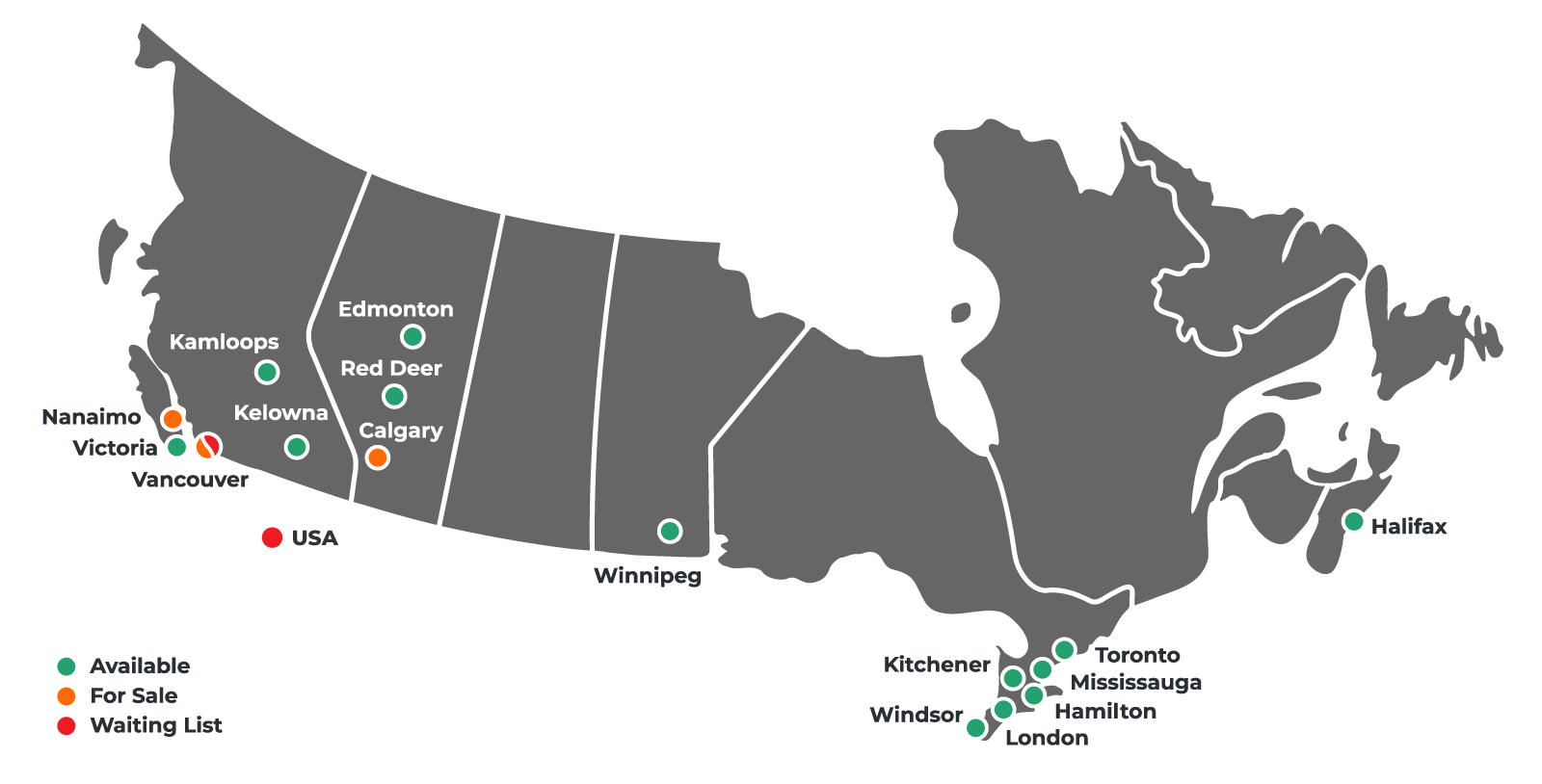 Available:
Toronto, ON
Red Deer, AB
Edmonton, AB
Victoria, BC
London, ON
Windsor, ON
Kelowna, BC
Kamloops, BC
Winnipeg, MB
Hamilton, ON
Kitchener, ON
Halifax, NS
Mississauga, ON
For SALE:
Vancouver, BC
Calgary, AB
Nanaimo, BC
Waiting List:
Thank you for your interest in franchising with us. If you would like to get more information, please contact us via this form:
You can also leave your inquiry by email at info@idealsiding.com, or by phone at +1-8-555 SIDING.
All the best,
Ideal Siding Team