We Find an Ideal Solution for You
Ideal Siding San Antonio can give your home a beautiful new aesthetic. The city has introduced plenty of modern infrastructure and architecture in recent years. Since the city is home to several old and historical buildings, it's vital to give them a touch of contemporary style, helping them stand out among new ones. Ideal Siding can help you protect valuable, old houses so that the city can maintain its rich history.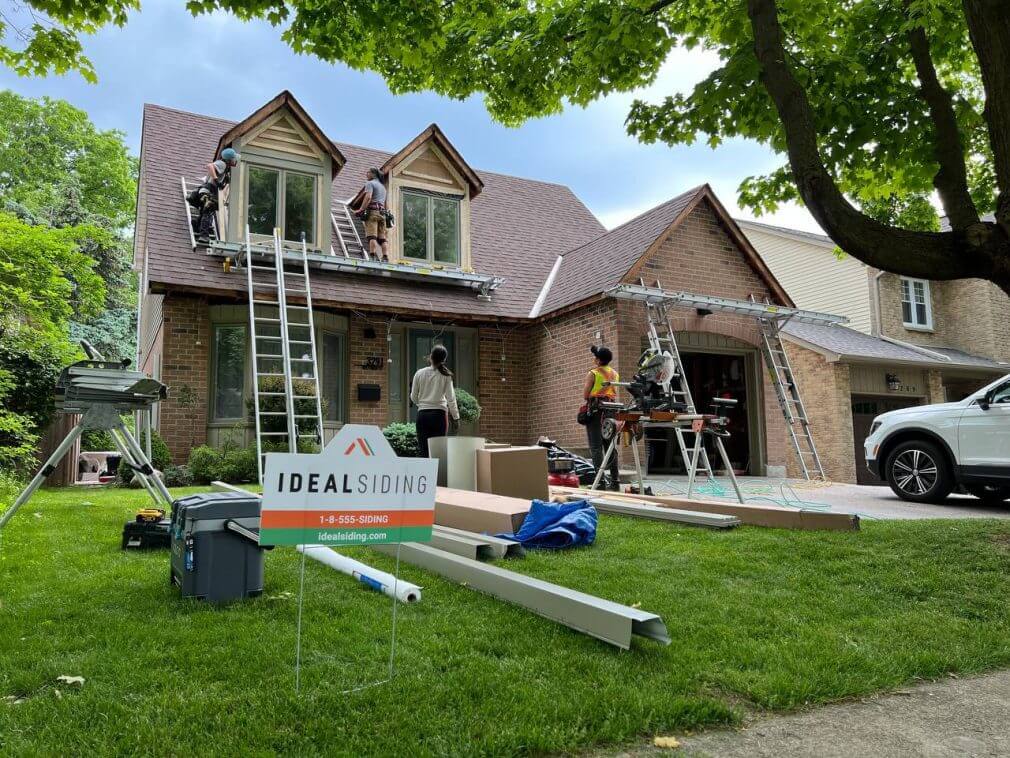 Here, at Ideal Siding, we understand how precious and valuable your house is to you. Therefore, we as contractors help you keep your property in top-notch condition. Whether you want to replace the siding of your entire house, need to make repairs, or require help choosing appropriate siding options, we always support you.
Our company will guide you throughout the entire process and will answer any questions, relying on our vast experience in the industry and over 500 meetings held with clients each year.

We also provide you with a high-quality range of siding options to boost the property's curb appeal, return on investment, and value. A stunning exterior with low maintenance requirements and a 25-year warranty makes it a great deal for homeowners in San Antonio.
Siding Styles We Offer
Siding comes in an incredible range of shapes, styles, colors, and sizes to help homeowners opt for one that goes well with their requirements, house needs, and San Antonio's weather condition. We also offer an amazing range of siding that suits various budgets. This way, you don't have to worry about going beyond the budget.
Lap Siding
Siding planks are among the most commonly chosen options in the city. The planks can be installed either horizontally or vertically, providing lots of design options. That's why more than 80% of homeowners chose this style of siding for their homes. They are available in all colors but look exceptionally charismatic in natural light colors.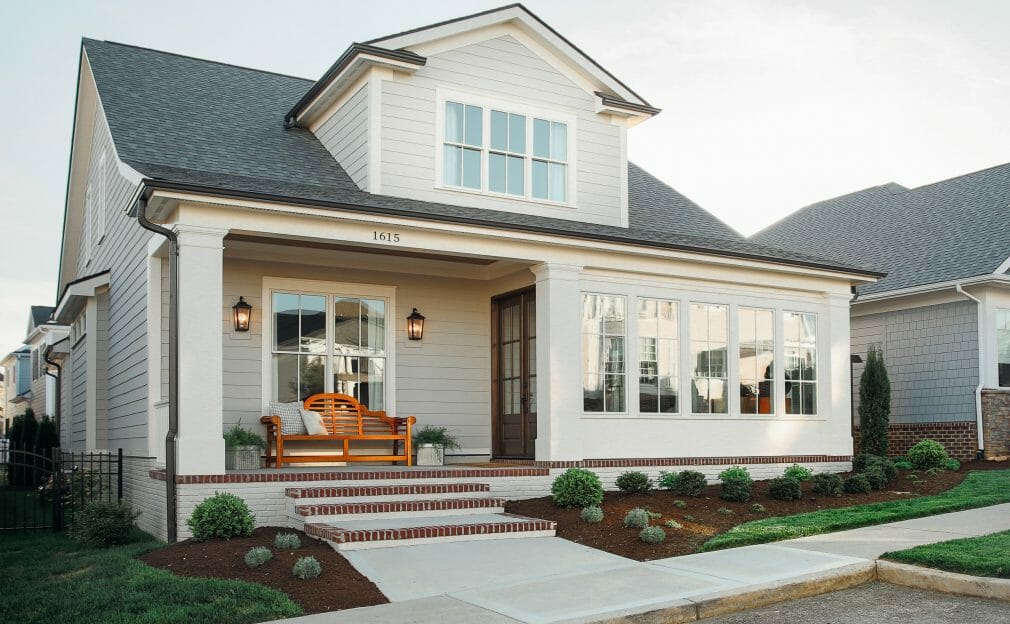 You can find siding plank in fiber cement or aluminum, cedar, or vinyl material. Based on your requirement and house look, you can install them both vertically and horizontally. You can install siding planks in every type of house. Whether you live in a big home or a smaller one, it's a suitable option.
Shakes and Shingles
Shakes and shingles are also pretty popular and can make any home look impeccable. They are somewhat the same material but give different outcomes. Homeowners who want to give a rustic look with coastal warmth can go for the shingles and shakes option for their siding. Although they are now available in a wide variety of materials, people have mostly opted for cedar, fiber-cement or vinyl.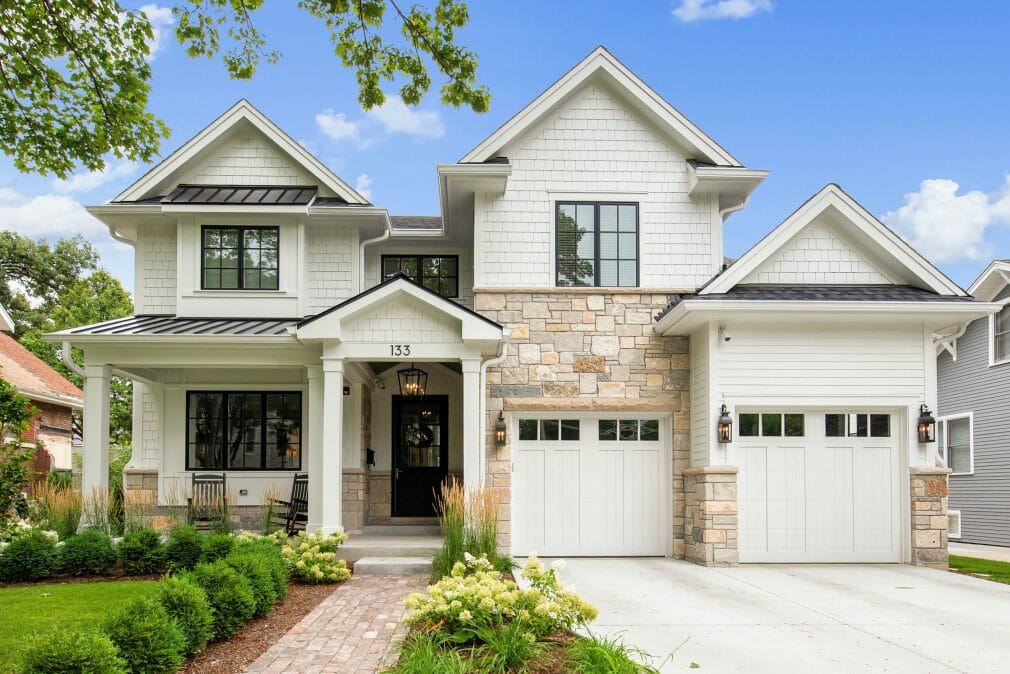 Shingles come in a great number of profiles such as staggered edge, straight edge, and scalloped. If you are not into natural wood colors, you can choose solid colors painted shingles.
Siding Panels
If you are looking for modern and unique solutions, then siding panels are the best option for you. Siding panels are a relatively new siding option. They give you amazing design flexibility so you can design your house exterior any way you like. With a sleek polished look, distinctive design, and clean lines, siding panels are the perfect option for the contemporary style house.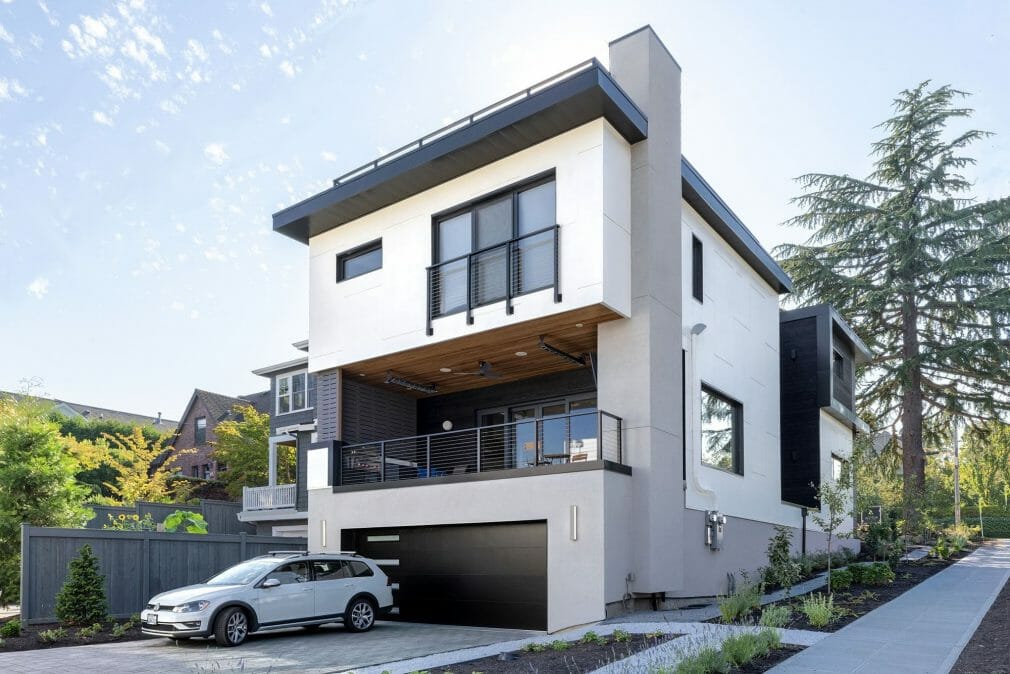 You can customize the siding in a way that facilitates you the most. Whether you choose to keep the natural look of your siding or give it a new tint, you can cut panels in your desired style. You can install them vertically or horizontally. To accurately mimic your chosen design, we cut this type of siding on-site.
How Much Does Siding Cost in San Antonio, TX?
Like any other house repainting project, the cost of siding varies by project. This is because several factors can impact the price of siding, including color, style, material, and size. When evaluating the cost, we mainly consider the size of your house. Additionally, the condition of your building can tremendously impact the cost.
Of course, if your sheathing is damaged and needs repair and repainting before siding installation, you will need extra labor as well as material to fix it. For instance, if the house walls are rotting, we need to do additional work to eliminate the problem. Keep in mind that we can't install new siding on damaged walls, as it will be against the building code.
Here, we have mentioned some common sidings options and estimations so you know how much you can end up paying based on siding material:
Vinyl siding not only offers a chic and classy look but is also incredibly affordable. This siding has a pretty low maintenance cost and is easy to maintain. Since it offers easy installation, it also cuts down on labor costs, making it ideal for homeowners in need of a budget-friendly option. Typically, vinyl siding is available in between $7 and $10 per square foot. For an average size house, you will need about 2,000 sq ft of material, which will give you a total cost of about $14,000 to $20,000.
James Hardie fiber cement is another amazing option for homeowners. As for strength, fiber cement can withstand harsh environmental conditions like termites, rot, and fire. This feature makes James Hardie significantly durable and ideal for locations that are prone to wildfire, insect infestations, etc. It requires great effort and more time to install, leading to higher costs compared to other siding options. So, if you are planning to go with James Hardie, keep in mind that you will have to pay $11 to $13 per sq foot. As a result, you can expect to pay between $22,000 and $26,000 for an average-sized house.
Cedar siding has a completely distinctive appearance and feel. The most endorsed benefit of this material is that you can easily work with it. They are easy to handle and require fewer items for installation, allowing us to complete the project in several days. However, it still needs regular maintenance as wood is prone to damage. Cedar is also a bit expensive and will cost you around $13 to $15 per sq ft. If you install it with its natural look, it will cost you about $26,000 to $30,000. However, if you want to paint or stain it, the price will get a bit higher.
To help you compare the costs of different options, we created the table below to highlight some of the most widely used siding materials:
| | |
| --- | --- |
| Material | Price per sq ft* |
| James Hardie (Fiber Cement) | Starts at $11.25 |
| LP® Smartside® (Engineered Wood) | Starts at $10.50 |
| Vinyl Siding | Starts at $7.75 |
| Premium Vinyl Siding | Starts at $9.25 |
| Cedar Siding | Starts at $13.50 |
| Stucco | Starts at $12.50 |
| Longboard (Premium Aluminum) | Starts at $32.75 |
| Cultured Stone | Starts at $28.00 |
* Prices are guidelines only and can change based on the seasonality, availability of materials and complexity of your project.
Our Work Process
Besides quality, every homeowner opting for a renovation project is concerned about the installation or repair completion time. San Antonio homeowners have a hard time believing professional experts after poor experiences with unprofessional contractors and companies. We give you a 25-year warranty and a complimentary mockup design so that you can have faith in us.
As a leading siding company, we aim to help people enhance their property's curb appeal. To give you a glimpse into how we operate, here are the steps that we follow to install siding on your property.
Old Siding Removal
First thing's first, we remove the old siding and nails from the walls of your house. We make sure that we don't damage the underneath sheeting so that the new siding can be installed on it easily. Depending on the type of siding that needs to be removed, this process might take between 2 to 7 days.
Sheathing Damage Inspection
Once we clean your walls, we inspect your sheathing and look for possible damage to it. In case of damage, we repair it before proceeding with our installation. From our experience, most of the homes do not require any sheathing repairs.
Preparation of the Wall for Siding
If your sheathing is in excellent condition, we start to prepare wall for siding installation. Typical wall pie includes sheathing, building paper and flashings. Optionally we can install a rainscreen system that prolongs the lifespan of your new siding by more than 5-10 years by allowing the air to move freely between the walls and the siding.
Siding Installation and Touch-ups
After all the prep is completed, our team of experts will start installing the siding, and usually, this can take from 5 to 14 days, based on the size of your house. There is also the additional time needed to install a trim board around windows and doors, soffits, overcap corners, and fascia boards.
Cleaning Up and Final Walk
When the installation is complete, we will clean up the entire site so that you can enjoy the pretty new look of your house. Also, we will remove any garbage or material leftovers around your house. We promise to keep it as if we were never there.
After all the process of siding installation and clean-up is completed, your Project Manager will give you tips on how to care for your new siding and the details of any warranties on the completed work and materials. If you still have any concerns, our team of experts is always available to guide you.
Reasons to Work with Us
Our company's extensive experience as contractors has taught us that no two homes are the same, so each property's architecture has its own distinct needs. By considering this fact, we can help you create customized solutions based on your house. We can help you choose between different options or provide the best option based on your needs.
Besides that, there are plenty of other benefits to working with us, including:
Price Match Guarantee. Investing money in a house can get pretty expensive and can prevent many people from improving their homes to raise their living standards. That is why we have developed our system of operations so you benefit the most. Ideal Siding offers a price match guarantee option. You can bring a written quote from another company with the same scope of work covered, and we will match their price. This way you can be sure that you don't overpay and work with the best contractors in the industry.
Leading Workmanship Warranty. Quality workmanship is one of the most important things when it comes to a renovation project. We make sure that you don't compromise on anything, get your desired results, and benefit from them for many years. Because we believe in the quality of work our crew provides in their installation, we offer a 25-year workmanship warranty. So, if you want to do any repairs or replacements within this period, you can simply contact us.
Complimentary Design Mock-up. In some cases, people don't like the final look of their house project as it doesn't live up to what they had in mind. Feeling disappointed after investing great money in your house can totally break your heart. To overcome this problem, we offer a complimentary design which is a visual representation of what your house will look like after revamp. Since we develop the design using computer software, you can easily make changes, introduce new features, and remove some aspects from the design until you're satisfied.
Ideal Siding is proud to say that we have helped hundreds of people in our years of service. We as contractors have a skilled, experienced, and qualified team of experts who can help turn any home into a luxury and high-end space.
Contact Us Today
Would you like to get your FREE estimate or have any questions about your project? We are here to help you! Please leave your request online or call us to speak with our support team.