We Find an Ideal Solution for You
Choosing the right siding for your house is a significant decision. Not only does siding protect your home, family, and possessions from the elements, but it also enhances your living comfort, helps to reduce utility bills, and elevates aesthetic appeal.
At Ideal Siding®, we love helping people find the perfect home exterior protection. This is especially true in Worcester, where the changeable weather presents many challenges – from our warm, humid summers to year-round rainfall to our famous winter snows. In this area, you need siding that will handle moisture and freezing temperatures to protect your home from the elements.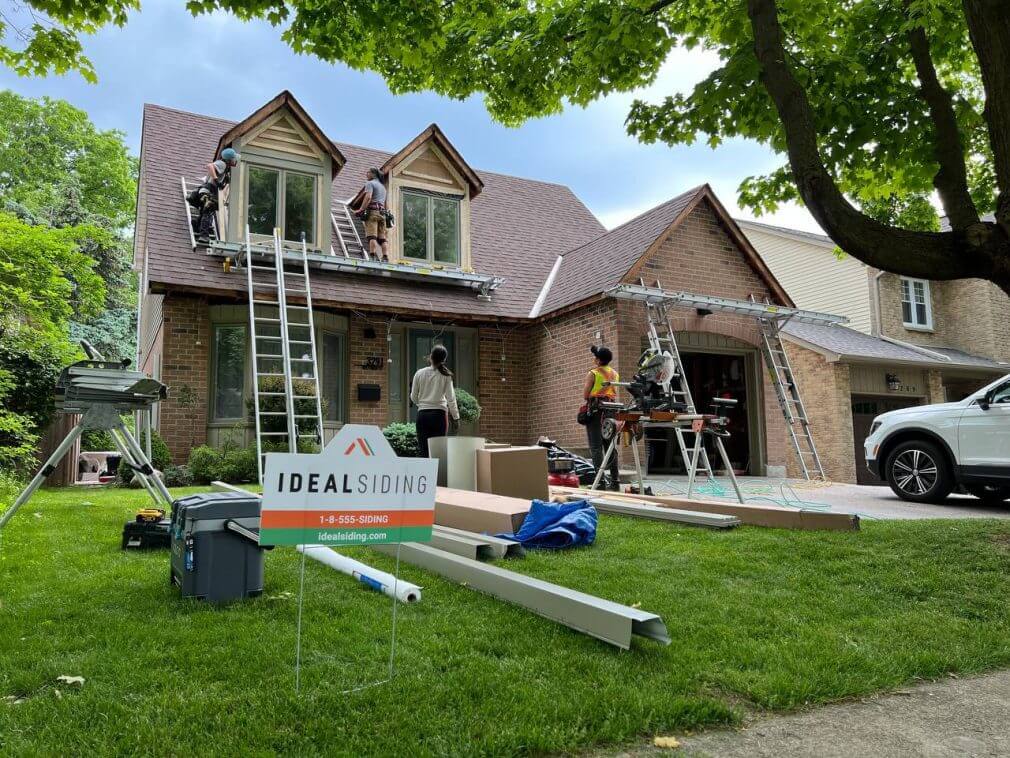 Worcester homeowners also demand that the siding they install is in keeping with the architectural style of their neighborhood and enhances the vintage charm of our wonderful historic city. When you install new siding, you're not only protecting the structure of your home but also increasing its value by boosting its curb appeal.
Our team of experts will do everything to make your siding installation or repair as hassle-free and budget-friendly as possible. Whether it's a minor repair, partial replacement, or a complete home redo, our team will be by your side.

From start to finish, count on us. With our in-depth knowledge of siding installation and your vision for the upgrade, let's work together to make your dream home a reality.
Siding Materials and Styles
We'll help you select from various siding styles, designs, colors, and materials. You'll be sure to find the siding that suits your preferences, budget, and home's aesthetic, all while safeguarding your home and family against Worcester's seasonal temperature variations.
Here are just some of the options you can choose from:
Vinyl siding. A popular choice due to vinyl affordability, durability, and because it requires virtually no maintenance during its lifetime. Vinyl also comes in a wide range of colors.
Cedar siding. Cedar balances durability and moisture resistance with a natural rustic charm. Cedar siding achieves a timeless look, with options for a transparent natural stain or various colors. Cedar also has the advantage that it's a natural insect repellent.
Aluminum siding. Many people are surprised to learn that aluminum can be made to resemble natural wood and might be available in vertical/horizontal planks and flat panels. Incredibly durable, aesthetically appealing, and great for modern homes. It's lightweight, resistant to moisture and mold, and aids in home insulation.
James Hardie® siding. Made by mixing cement with other components, James Hardie® is a fire and weather-resistant choice that offers a classic wood-like appearance. Choose for pre-painted boards in a wide range of colors or primed versions for post-installation painting.
Engineered wood siding. Crafted from recycled wood fibers, then strengthened with resin and wax for enhanced durability. Engineered wood siding is as beautiful as natural wood, easily customizable with pre-staining, and has the additional benefits of being easy to install and maintain.
Let us help you explore the options for your home so that you'll find the perfect siding match – ensuring durability, stunning aesthetics, and cost-effectiveness.
Lap Siding
Lap siding is a popular and versatile choice for various architectural designs. It can give your home a modern or classic look, depending on how you style it and the material you use – the choices are endless.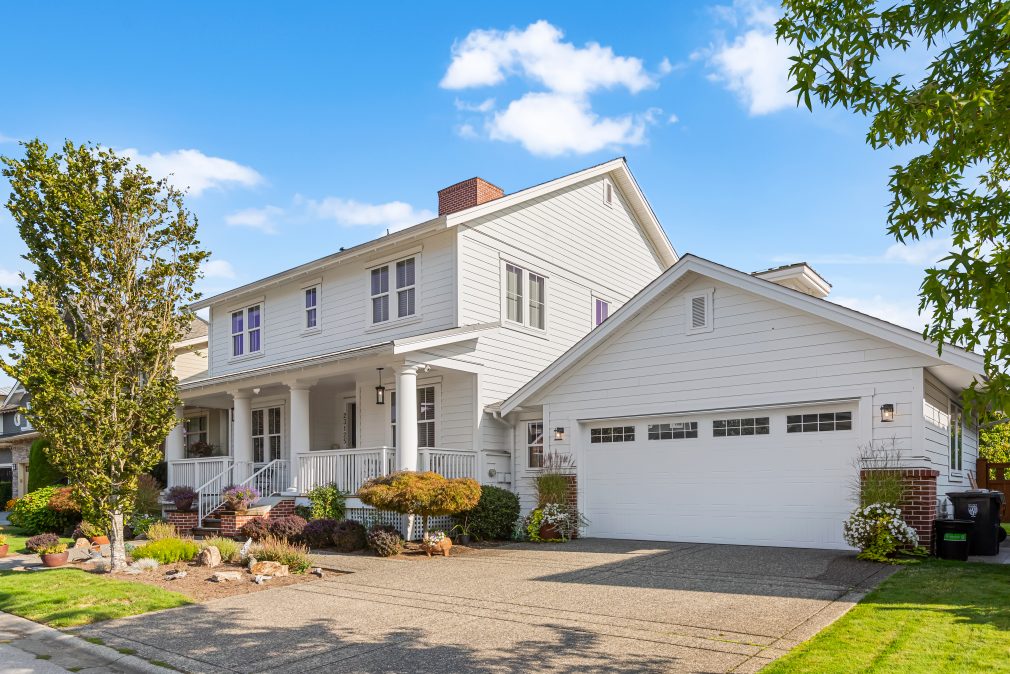 While traditional vinyl and cedar planks are popular, consider fiber-cement as a cost-effective alternative for your Worcester home. This material is exceptionally tough and durable, especially during humid conditions and winter snowstorms.
Shingles and Shakes
Shingles are an especially great choice if you have a historic home and want to maintain that timeless elegance. They provide a classic look in keeping with the aesthetic of our traditional neighborhoods.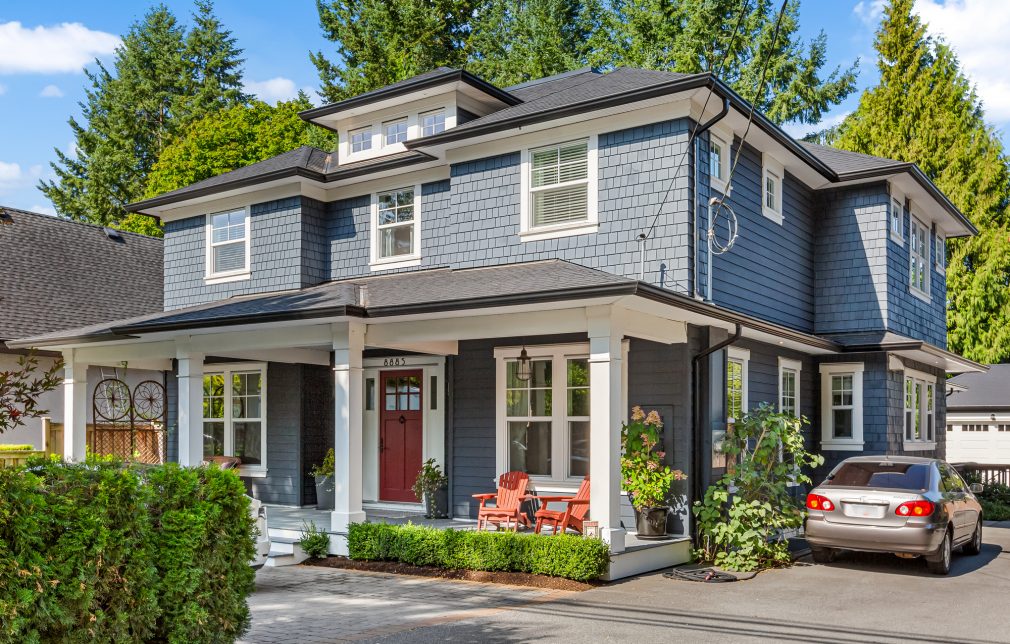 You can choose from different charming styles, such as scalloped and staggered designs, which enhance the time-honored beauty of historic homes.
Board and Batten Siding
Board and batten siding is extremely versatile, allowing you to create a unique aesthetic. Adjusting the batten spacing and using different materials can give your Worcester home a modern or traditional look.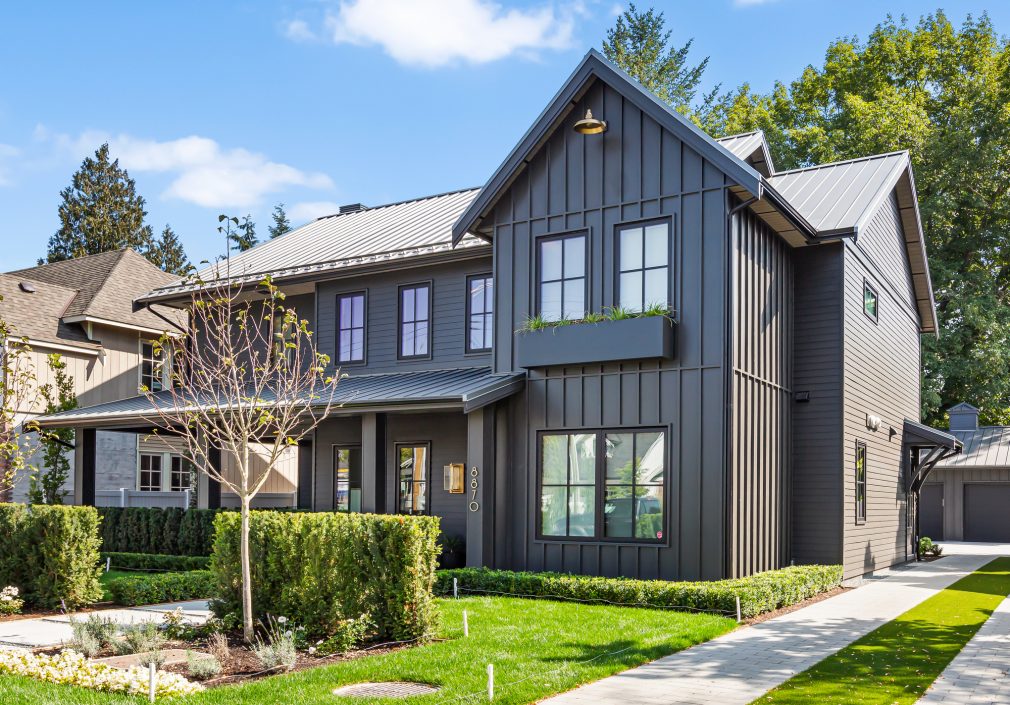 Board and batten gives an uncluttered look while also providing depth, so it is often used in modern farmhouse designs and on taller or gable walls.
How Much Does the Siding Cost in Worcester, MA?
We understand that cost is a significant factor when choosing siding. The total price for new siding will vary according to:
The size of your home
The style of siding you choose
The material that the siding is made of
The current condition of your exterior
The state of your current siding plays a critical role in determining the total cost of your project. If your existing siding has deteriorated and caused damage to the underlying sheathing, repairs will be necessary before installing new siding, increasing the budget.
Here's a quick table of some siding materials and their cost per sq. ft.
| | |
| --- | --- |
| Material | Price per sq ft* |
| James Hardie® (Fiber Cement) | Starts at $8.25 |
| LP® Smartside® (Engineered Wood) | Starts at $10.50 |
| Vinyl Siding | Starts at $6.75 |
| Premium Vinyl Siding | Starts at $8.50 |
| Cedar Siding | Starts at $15.00 |
| Stucco | Starts at $14.50 |
| Longboard® Aluminum Cladding | Starts at $53.50 |
| AL-13® Aluminum Cladding | Starts at $55.00 |
| LUX Steel Cladding | Starts at $42.00 |
| Cultured Stone | Starts at $43.50 |
* Prices are guidelines only and can change based on the seasonality, availability of materials and complexity of your project.
We can offer many other styles and types of siding and exterior materials; please let us know if you have any specific requests, and we'll be happy to help.
Our Work Process
Every home is unique. We pride ourselves on offering a wide range of different siding styles, materials, and colors to create the perfect siding to enhance your property. And with our deep roots in this area, you can trust us to rule out installation options that won't be a good fit – and explain why.
Our company will suggest the best options based on your budget, create a customized mockup so you can visualize the final look, and discuss all the details of your installation or repair project. Once you've decided, we'll start the installation promptly and complete the project efficiently with minimal disruption to your routines.
Here are the steps you can expect as we replace your siding.
Old Siding Removal
After agreeing on the scope of work, we start preparing to install the new siding. Our team begins by removing the old siding. This usually takes from a few days to a week, depending on the type and size of your home. Stucco and stone walls, for example, take longer. Of course, if you're installing siding on a new wall or home, this step is not needed.
Sheathing Damage Inspection
After removing the old siding, we examine every inch of the sheathing to ensure it isn't damaged or rotten. If we find any sheathing that needs to be repaired or replaced, we'll take care of that before we begin the next step. This step may take a few hours to several days, depending on the damage to the existing sheathing.
Preparation of the Wall for Siding
Once we've confirmed that the sheathing is in excellent shape, we'll prepare the wall for siding installation. During this step, a house wrap and flashings are installed to protect the walls from the intense humidity and significant rainfall. Optionally, we offer the installation of a rain screen, which allows airflow between the sheathing and siding to keep the walls safe from the humidity outside. This step is well worth it, as it can add anything from five years to a decade to the life span of your siding.
Siding Installation and Touch-ups
Depending on the kind of siding we're installing and the installation size, this step may take one to two weeks to complete. It may take longer if you choose decorations such as custom trim boards around doors and windows, separating boards, fascia boards, etc. At this stage, we seal all siding elements with caulking and touch-up paint on nail heads to make the finish look flawless.
Waste Removal and Clean Up
Once the installation is complete, we ensure all excess materials are disposed of and recycling bins removed. Our team takes great pride in being respectful and organized, ensuring that your yard is free of debris and that the final product is polished and tidy.
On completion of the work, your project manager will thoroughly inspect the project with you and address any questions you may have. In addition, they'll guide you on how to maintain your new siding and will explain our 25-year warranty in detail.
Why Work With Ideal Siding®?
There are three more great reasons to choose Ideal Siding® company for your home in Worcester:
Price match policy. Don't settle for inferior workmanship to get a good deal when you could work with Ideal Siding®. To ensure you get the absolute best value for money, bring us a written itemized quote for the lowest bid you've found, and we'll match it*.
25-year workmanship warranty. You want to be confident that your new siding will last through the years. All our work comes with a 25-year warranty, giving you complete peace of mind. In the unlikely event that any issues arise, we will take care of them for you.
Complimentary design mock-up. Siding is a significant investment, and it can be challenging to visualize how the siding you're considering will look on your home. Will it create the stunning change you're looking for? No need to worry – we offer a complimentary design mockup to see the impact the style, material, and color you are considering will make on your home. Knowing that you've made the right decision, you'll enjoy peace of mind.
Whether your home is contemporary and sophisticated, cozy and sweet, or historic (as many Worcester homes are), we'll help you choose the siding that enhances your property's curb-appeal and holds up exceptionally well to the unique conditions in this area.
Contact Us Today
If you're looking for siding installation services, we're here to help. Our contractor team is passionate about what we do, and we'd love to discuss your project with you. Give us a call today to get started.
We'll answer any questions, advise you on products and designs, and create a mockup so you can visualize the look your new siding will achieve. Our contractors will also provide a no-obligation written estimate – considering any quotes you already have so we can match them!
Ready to get started on your siding project? Contact us today!
We are serving the following municipalities at the moment:
Auburn, Jefferson, Grafton, Holden, Leicester, Millbury, Northborough, Northbridge, Oxford, Rutland, Paxton, Shrewsbury, Sutton, Upton, Westborough, West Boylston, Worcester.