About us
Ideal Siding® is the fastest-growing siding company in North America. We have gathered experience from over a dozen successful siding companies and found a way to improve customer service, labour wages and the price that the homeowner is paying to get the siding replaced.

It all started when a friend of Alex Filipuk, the founder of the company, had his salary cut almost in half while working as a siding installer. That friend had to feed his family and was struggling to make ends meet. It happened after the housing crisis of 2007. The amount of work for siding companies was decreasing, and companies started cutting costs and paying installers less than they used to.
Alex then called a few siding companies to see how much they charge for their services and was very surprised to hear that their pricing is 5 times the amount the crew was getting to install the siding.
Of course, every siding project consists of more than just installation; there is demolition, sheathing inspection, preparation, waste removal, and all materials that could be quite costly. Then Alex re-engineered the process a way that would allow the homeowner to pay at least 30% less to the siding company, and the installation crew will get over 50% more than they used to for their hard work.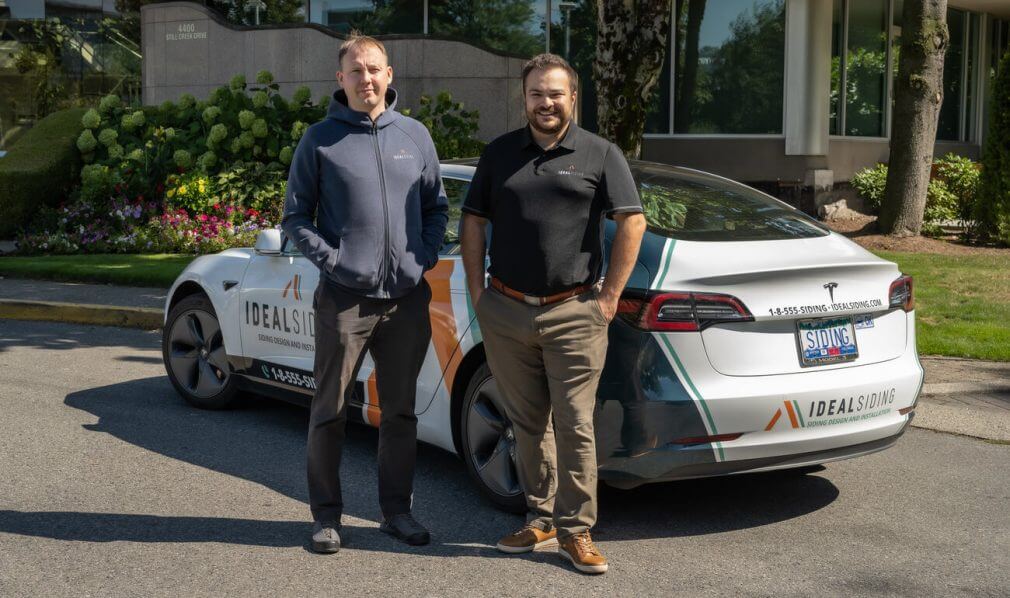 It was a combination of computer science, financial models, and efficiency improvements. Through our observation, the price in Vancouver, BC, where he started went from $45,000 on average to replace siding with fiber-cement or cedar to about $30,000, and the crews were paid a fair amount to make sure their families are taken care of.
Alex then saw that Calgary, Toronto, Minneapolis, Seattle, and many other cities have the same issue. Homeowners pay much more than homeowners in Vancouver, but the cost of materials and installation is very similar.
That led to starting a franchise to make sure that every homeowner in North America will have access to a siding company with reasonable pricing, quality control on all levels, friendly and professional staff, and a corporate team behind it.
Homeowners would never have to deal again with siding companies running away before the project is completed or taking a deposit and disappearing. We chose to work with top manufacturers, whose materials proved to be problem-free for at least 20-30 years. We introduced the 25-year labor warranty (unheard in the industry) to show that our crews are the most experienced guys in the industry and that whatever happens, you deal with a national company that has your back.
We are looking forward to working with you, to find a solution that fits your needs and a design that suits your taste. Our team is excited to see your home look brand new!
All the best,
Ideal Siding ®Team