We Find an Ideal Solution for You
At Ideal Siding, we ensure that homeowners in Seattle are provided with all the knowledge and expertise to make an informed decision about the exterior of their homes. As time passes and climates change, so do the siding needs of homeowners. We do the research and ensure we provide the best materials and workmanship that is available on the continually changing market.
Why Choose Us for Your Siding Project?
The climate in Seattle consists of cool and wet winters and dry and fairly mild summers. Because there is a considerable change in precipitation and temperature, the siding of your home needs to be able to withstand these changes.
Many homeowners do not know where to begin in terms of choosing the right siding for their home and often make decisions based on the specific look that they want without regard to what is able to hold up to changing climates long term.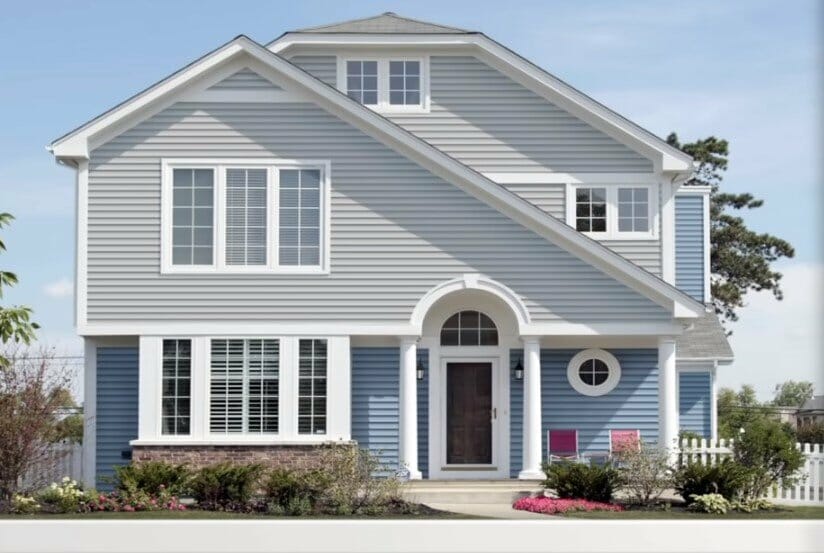 At Ideal Siding, we do the research so you can be confident that you have a knowledgeable team behind you that will guarantee the best quality of materials and workmanship available on the market.
Not only that, but we provide the best warranty while making sure you get the lowest price without any hidden fees.
What Is the Cost of a Siding Renovation?
The cost of a siding renovation depends on a number of different factors. For example, the size, area, and accessibility of the home all impact the price in addition to what materials and optional elements are added.
Some homeowners only choose to repair areas while others want a completely new and updated look. In addition, it is important to look at the life span of the current siding and see if it will need to be replaced in the near future. Leaving siding with a life span that is over can cause more damage to the material underneath the siding including the structure of the house if left too long. If the amount of damage has reached this point, the cost of the siding project will be much higher to account for repairs needed to be done.
We make sure we give homeowners the tools they need to make an informed decision based on the budget they have.
No matter what, you can be confident that you are getting the best price and workmanship available on the market for the scope of work that is going to be done.
Siding Material Options
The most commonly used siding materials are vinyl (low price), fiber cement (mid-range price), and cedar (higher price).
Vinyl has quite a few benefits aside from the lower price. It is quite durable and requires little to no maintenance (it does not need to be painted like other siding options)
Fiber cement (also known as James Hardie) is growing considerably in popularity. It is very durable and resistant to rot, termites, and fire. It can be difficult to install so finding a professional installer is key.
Cedar is hard to match in terms of look and curb appeal. It is quite easy to work with but requires a lot more maintenance than the other options (for example it requires staining often).
In addition to these materials, there are other options to consider as well, including aluminum, longboard, and metal.
Contact Information
Do you have any questions? Please feel free to contact us for a free estimate on a service or with any other questions you may have.