We Find an Ideal Solution for You
At Ideal Siding, we ensure that homeowners in Seattle have all the knowledge and expertise they need to make an informed decision about the exterior of their homes. The climate in Seattle consists of cool, wet winters and dry, mild summers. There is a considerable change in precipitation and temperature.
The siding of your home needs to be able to withstand these changes. As time passes and climates change, so do the siding needs of homeowners. We've done the research to ensure that we provide the best materials and workmanship available in the continually changing market.
Nothing beats working with an experienced and caring contractor team, and our experts have seen it all! We can help you to have the siding you always wanted. Whether that is helping you with repairs, choosing the best siding materials for your home, or replacing it on the entire house for your dream makeover.
Why You Should Work With Ideal Siding
We understand that you are putting a significant investment into your home when you decide to replace or repair your siding. You deserve only the best quality materials and workmanship. That's why we have the top crews in the industry and work with the most reputable suppliers in Seattle.
As specialists, it's clear that each project is unique, and we strive to find the ideal solution for your needs to make the process as seamless as possible. We understand that you need a company that cares and someone that you can trust. The benefits we provide can transform the homeowners' experience when purchasing new siding.
Here's why you can confidently choose us:
Price Match Guarantee. With Ideal Siding company, you don't have to worry about making any compromises, we offer high-quality service and a price match guarantee on all projects for the exact scope of work. Just bring in an itemized competing quote, and we'll match it.
25-Year Workmanship Warranty. Quality workmanship speaks for itself. Choosing the right contractor to take care of your home is a big decision, so we back ourselves with a 25-year workmanship warranty. Excellent quality is always reliable and durable, which is why we're confident in offering this warranty. You can rest easy knowing your siding is in good hands, and if it fails in any way, we'll make it right, whether that means coming back for a minor repair or covering a complete replacement.
Complimentary Visuals for Your House. Choosing from an entire range of siding colors, materials, and styles can be difficult. That's why we offer a complimentary mockup of your home and selected siding. You'll know exactly how your home will look and can make adjustments as needed.
Our Project Managers will meet with you to go over the details of your mockup so you can be 100% confident that you're getting the siding makeover that you will truly love, and you will know what to expect every step of the way.
Siding Styles
There are many different kinds of materials and siding styles to choose from. Here are some of the most popular options so you can start planning which is best for you. Selecting the right style of siding affects its performance in different climates and the appearance, character, and value of your home.
Siding Plank
Siding Planks are one of the most popular options among homeowners. We renovated on average 80% of houses last year with the plank style. They can be installed both vertically and horizontally, giving you more control over the finished look.
This style of siding is excellent for creating a classic, cozy, inviting look. The most common materials are Cedar, Vinyl, and Fiber Cement. They are available in a wide range of colors, so you can pick the shade that you like the best.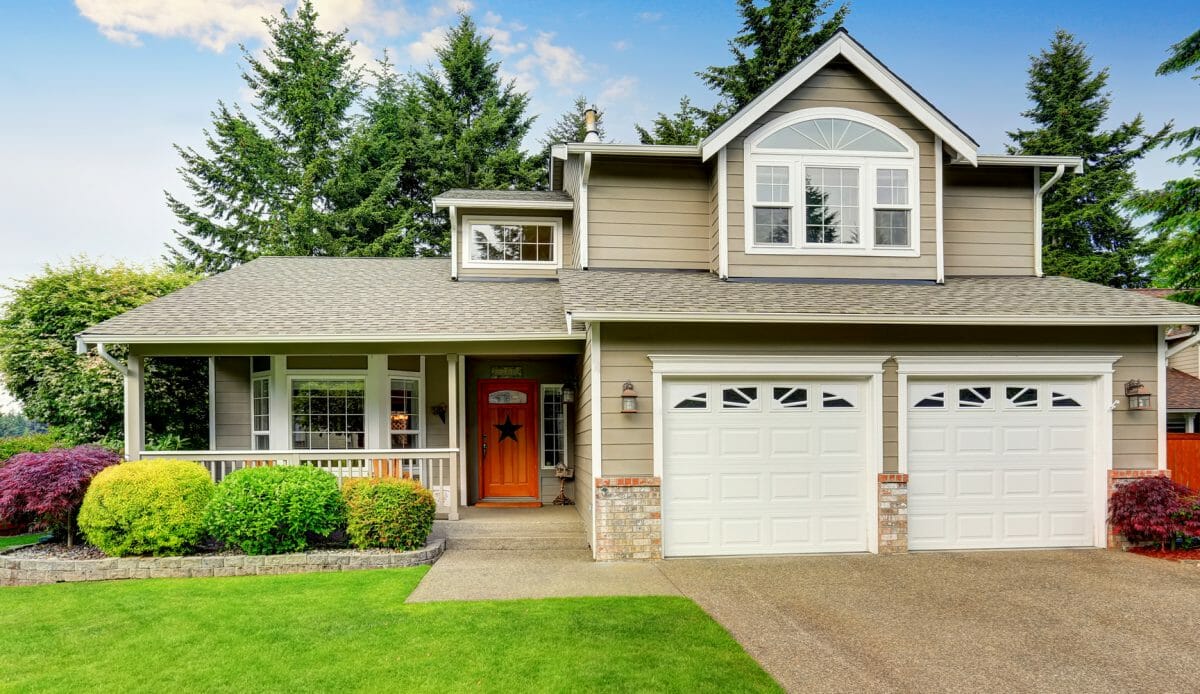 Siding Panels
Siding Panels are a little different, offering an alternative contemporary look for more modern, minimalist, sleek-looking homes. Panels can be smooth, or they can mimic the look and texture of natural wood. They can help capture the clean lines of your home and draw attention to the architectural elements around them.
Like siding planks, panels can be installed horizontally or vertically and are often cut on-site to create customized profiles and designs. Board and Batten, Easy Trim Reveal, and Open Join Cladding are all popular panel types. Siding Panels are also available in a wide range of colors, making them easily customizable.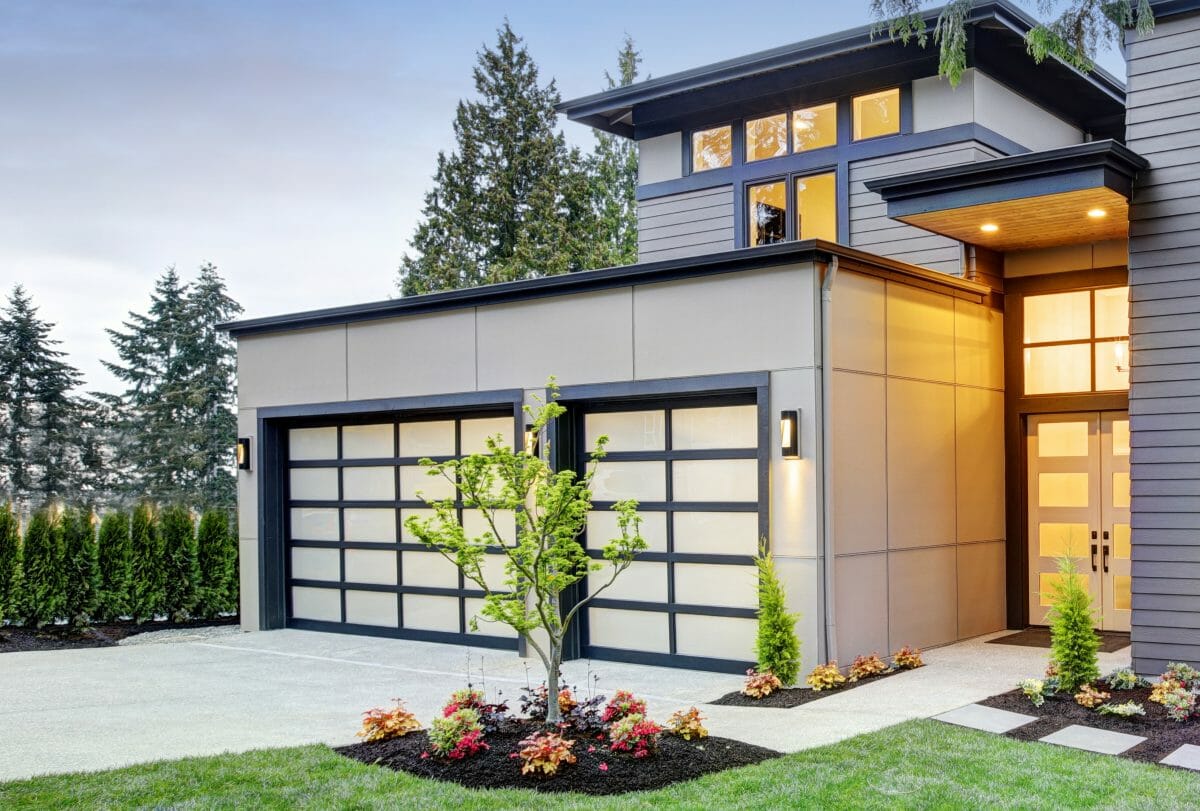 Siding Shingles
Siding Shingles are another desirable siding option and can have a wide range of appearances depending on what materials are used. They are an effective way to highlight specific parts of the architecture, providing quality and contrast. Adding warmth to your home's overall design, they look quaint and refined and will make your home look outstanding.
They are often made from Cedar, Fiber Cement, and Vinyl. Cedar shingles can be left with their original appearance or painted, while most other materials come in various painted options for more versatility.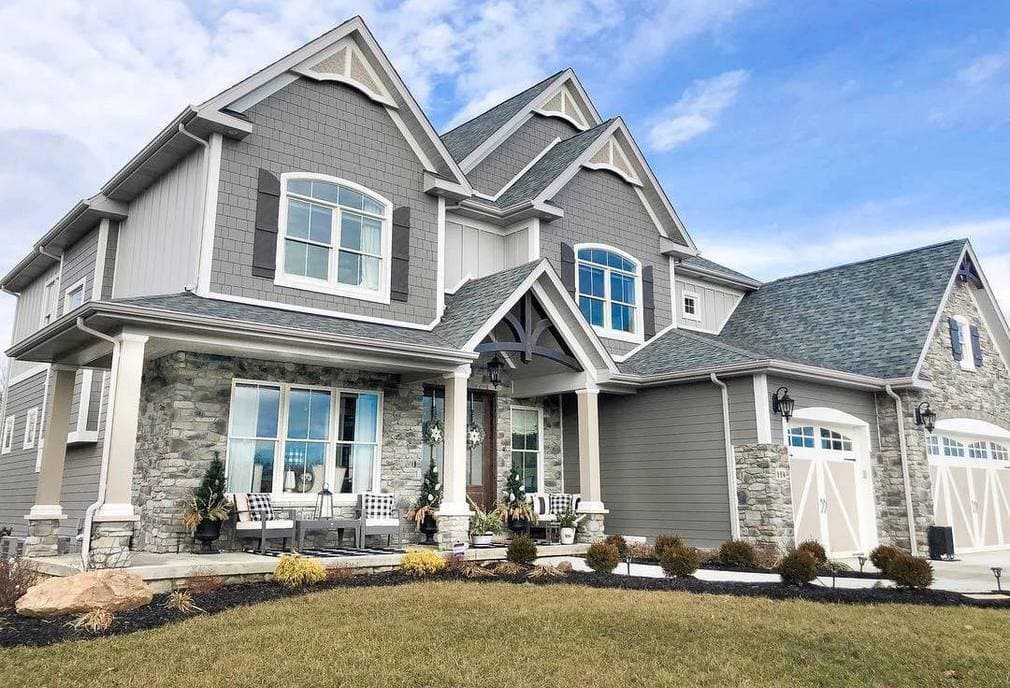 How Much Does the Siding in Seattle Cost?
The cost of siding renovation depends on several different factors, such as the size and accessibility of the home, the material and profile you choose from, as well as the life span of the current siding.
If the life span of the siding is over and left untended, it can cause damage to the materials underneath and, in some cases, the house's integrity. If that occurs, the cost of the siding project will be higher to account for repairs needed to be done.
We make sure we give homeowners everything they need to make an informed decision based on their budget. No matter what, you can be confident that you are getting the best price and workmanship available on the market for the scope of work that is going to be done.
Vinyl siding is one of the most affordable options due to its low material cost and easy installation. It is durable and requires little to no maintenance. It is usually between $6-7 per sq ft. For an average home, you'll need about 2,000 sq ft of siding material, which brings the total to approximately $12,000 – $14,000.
Fiber Cement (James Hardie) has grown considerably in popularity. It is very durable and resistant to rot, termites, and fire. It can be challenging to install, so finding professional siding installers is key. The price increases to $9-10 per sq foot, bringing the total amount for the same house to around $18,000 – $21,000.
Cedar is hard to match in terms of look and curb appeal. It is pretty easy to work with but requires a lot more maintenance than the other options. This is more of a premium option starting at $11-13 per sq ft. That brings the total for the same house to $22,000 – $26,000 without additional costs for painting or other decorative elements.
Here's a quick table of some siding materials and their cost per sq. ft.
| | |
| --- | --- |
| Material | Price per sq ft* |
| James Hardie (Fiber Cement) | Starts at $9.00 |
| Vinyl Siding | Starts at $6.25 |
| Premium Vinyl Siding | Starts at $7.00 |
| Cedar Siding | Starts at $12.00 |
| Stucco | Starts at $11 |
| Longboard | Starts at $26 |
| AL-13 | Starts at $25 |
| Cultured Stone | Starts at $23 |
* Prices are guidelines and include labor and material costs for siding, building paper, strapping installation, and waste removal.
Siding Installation: What To Expect
Right after you decide on the color and design of your siding, we can start working on your project of a new siding installation. As a contractor, we work with all major suppliers of siding materials on the market. You will want to know exactly what to expect and how the process will happen step by step.
Our Project Managers are there to help guide you through the whole process. They will communicate clearly with you and gladly answer any questions that you might have. When you decide to work with us, we want to make sure you're confident in your decision every step of the way.
Here's a quick summary of what installation looks like at Ideal Siding company, including how long each phase of your installation should take.
Old Siding Removal
The first step is to carefully remove the old siding in order not to damage the sheathing underneath. Removing the old siding is essential because leaving it on could compromise the structure of your new siding, leading to less durability and a rough appearance, and may affect your warranties. Our Project Managers can consult with you if you have any questions about this process or want to leave your old siding intact.
Sheathing Damage Inspection
After the old siding is removed, we inspect sheathing for rotten or moldy areas or other damage. If the repairs are needed, it shouldn't cost more than $1 to $2 per sq ft, including all the materials and labor. From our experience, most homes do not require repairs since siding does an excellent job of protecting the sheathing underneath. Sheathing replacement doesn't add much time to the total installation.
Preparing Walls for New Siding
The next step is to prepare your home for its new siding and install the rainscreen as per local Building Codes. This includes installing building paper to help protect the walls from excess moisture and installing strapping (optional) to help improve airflow and ensure your siding lasts a little longer. Including the strapping adds an average of 5-10 years to the life of your siding.
Siding Installation and Touch-ups
After all the prep is completed, we'll start installing your siding. This process takes between 7-10 days on average, depending on the materials, your design, and the size of your home. We also install flashings, dryer vents, light fixture boxes, and bug screens at this stage. If necessary, we can do touch-up paint and apply caulking to seal any openings. This is also when we install soffits, trim boards, overlap corners, and other decorative elements to your siding.
Cleaning Up and Final Walk
After all the installation is complete, we take a lot of pride in making sure your home and yard are completely clean. We remove all construction waste and recycle what we can. After cleanup, the Project Manager will inspect your siding and ensure that everything is up to our high standards, and they will go over everything that has been done with you. They will give you tips on caring for your new siding and the details of any warranties on the completed work and materials.
Contact Information
We are happy to answer any questions you have, whether you're looking for more information about repairs or replacing your existing siding. Please get in touch with us to get your complimentary estimate on a siding replacement today!