Vinyl Siding in Seattle
Looking for the best vinyl siding for your home in Seattle? Vinyl is a versatile material that can be used to create a stunning external facade on any structure. Easy on the wallet and easier to maintain, more and more homeowners and contractors are using vinyl siding to spruce up their projects.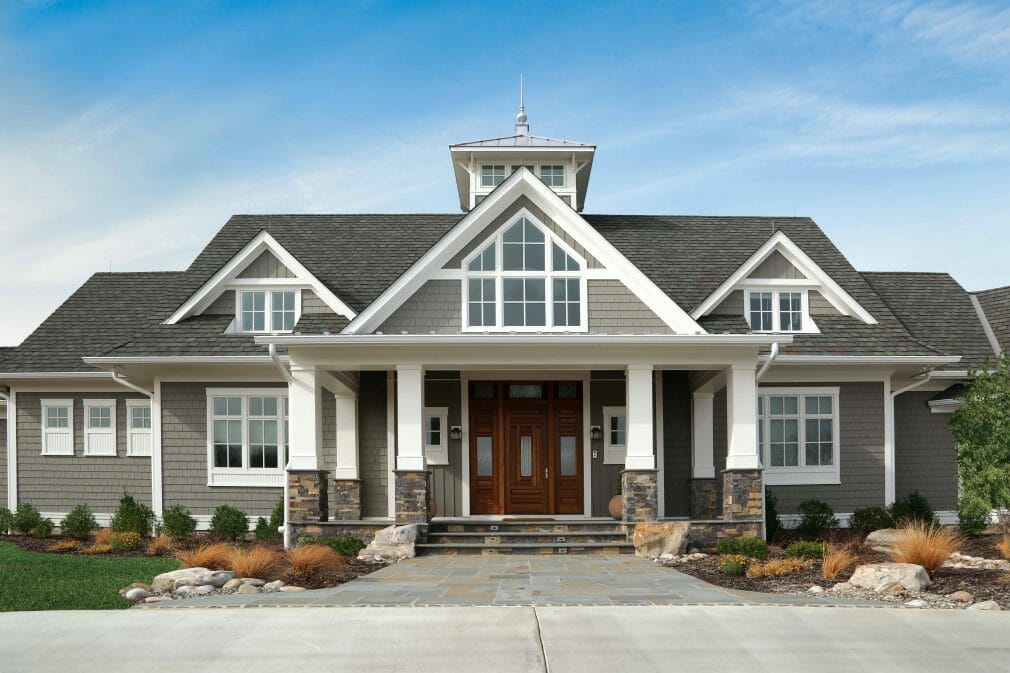 Vinyl is not a natural substance, but a man-made synthetic substance. It's a kind of plastic manufactured from ethylene (a component of crude oil) and chlorine (found in regular salt). Both chemicals are mixed to make polyvinyl chloride (PVC) resin, or vinyl as we know it.
Vinyl siding, meanwhile, is created by extruding two distinct layers of PVC together. Both layers are carefully calculated for UV resistance, waterproofing, weight, durability, and other unique properties. In addition, it comes in a variety of sizes and colors, making it a hassle-free choice for homeowners.
Pros and Cons of Vinyl Siding
There have been many improvements made to vinyl designs and technologies over the past 50 years. Many of these improvements are now significant benefits of the material and advantages that it holds over its alternatives.
There are several main benefits of vinyl siding:
Variety of colors, textures, and profiles.
Resistance to power cleaning.
Ease of maintenance.
Quick and inexpensive installation.
Durability and longevity.
However, there are also some disadvantages to going with vinyl. Here are other things to consider:
Incorrect installation can lead to long-term troubles and the need for repair. Hire only trusted professionals, such as licensed companies and contractors, to install your vinyl siding.
Compared to other finishes, vinyl siding may cause a modest decrease in your home's value. This is important if you plan to sell your home in the future.
Since vinyl is not a natural material, it may not be as environmentally friendly as other materials. While it can be recycled, it can be a difficult process.
Overall, this siding is incredibly versatile and is available in many styles and colors that can help express your personal style on your home while also protecting it.
Types of Vinyl Siding
There are three most popular types of vinyl siding – planks, shingles and shakes, and board & batten. What are their differences?
Planks – come in horizontal panels and are made to look like hardwood with the grain running parallel to the plank's length. To make installation easier, most planks have a tongue and groove system. This allows you to snap the planks together by pushing the tongue of one into the groove of the other. The planks are also spaced closer together in this form, which can help keep moisture and other elements from seeping through.
Shingles and shakes – resemble the shingles or shakes used on roofings. Shake sidings are usually thicker and more durable than shingles.
Board & Batten – mix wide and narrow planks together. Battens (thinner planks) hide the connections between the larger planks (boards). This type has some weatherproofing advantages. Because it is commonly used in barns, it's also known as barn siding.
These styles are the most popular. Overall, consumers have a huge variety of colors, thicknesses, textures, profiles, and styles to choose from.
Vinyl Siding Comparisons
Vinyl siding can also be applied in different ways depending on your needs.
Horizontal vs. Vertical
Horizontal siding is typically less expensive to install and is considered the traditional style. However, this type of siding may be prone to damage as water can get in between the gaps.
Vertical siding, meanwhile, appears like standing stripes. It's also more waterproof and easier to clean than horizontal siding. While it has a smoother, more modern look, it can be more expensive and time-consuming to install.
Insulated vs. Standard
Insulated siding installation keeps its form and appearance longer due to the added strength offered by the insulating foam. It's also more robust and lasts longer than the standard siding, and can help you save money on energy bills, which can offset some of the design's upfront expenses.
Considering that there are health concerns regarding the use of PVC in home construction, insulated siding while growing in popularity, is still not the siding of choice of most contractors or homeowners.
Still, standard vinyl siding is a good alternative in mild climates or as a more cost-effective siding option.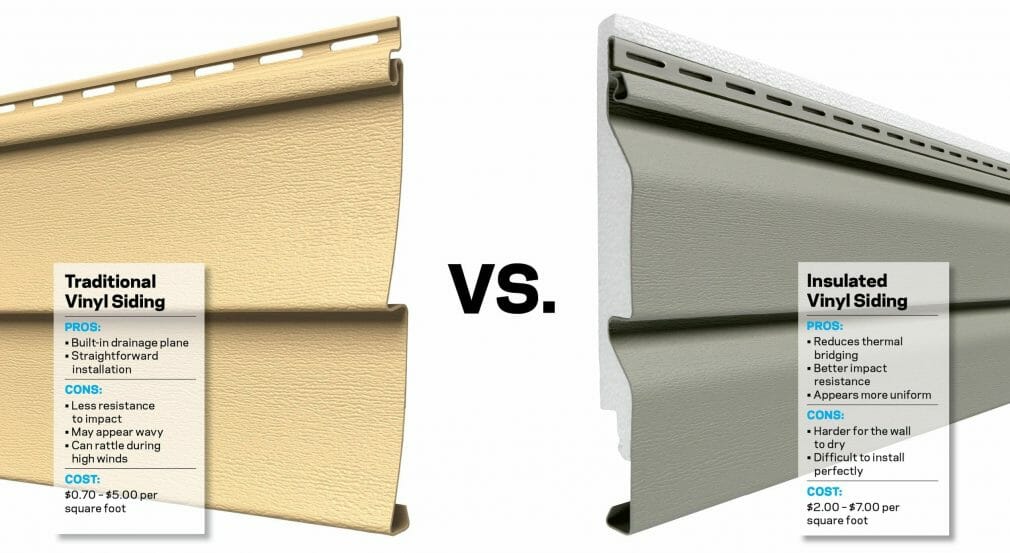 Vinyl Siding Installation
Installing vinyl siding can be a cost-effective solution for your siding needs. It's less expensive than other materials and costs less to install. This is because vinyl is easier to cut, work with, and mount on the wall.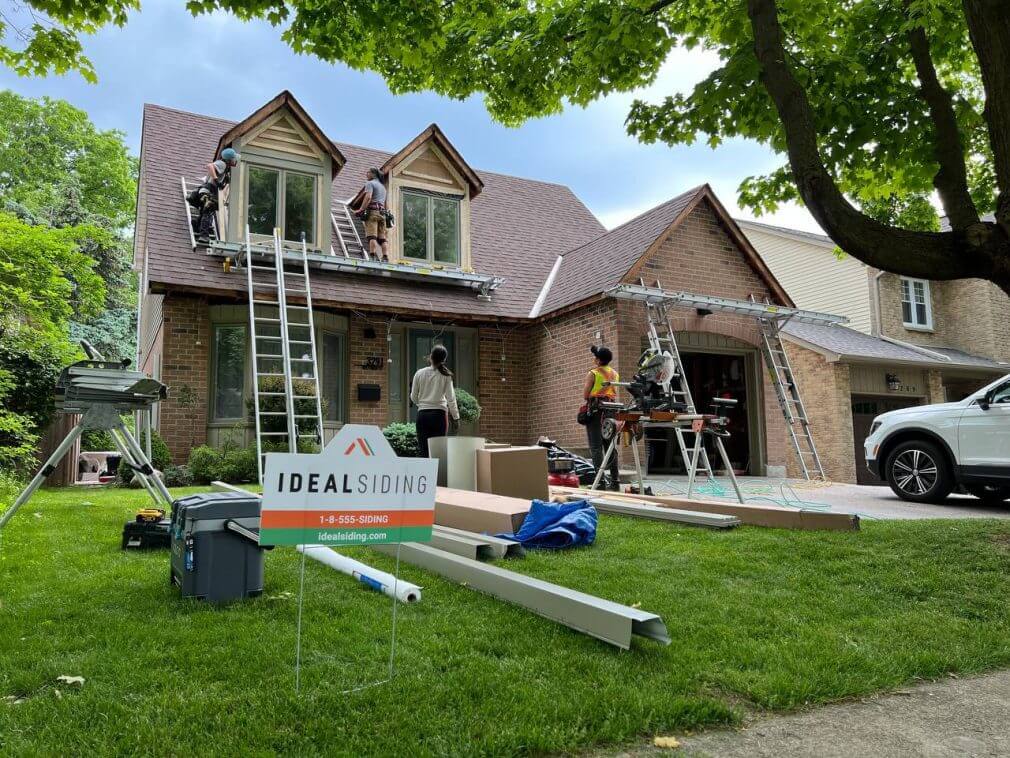 How long does the installation process take? It depends on the size of your home and the type of installation you're aiming for as well as your contractors. Smaller homes take less time because there is less square footage to cover. Larger homes may take longer and may require additional labor for a quality installation. Simple, straightforward installs may be a little quicker, while sophisticated and intricate installations can take longer. Generally, a quality installation process can take roughly 1-2 weeks.
Why Choose Us as Your Contractor?
Choosing among siding contractors in Seattle? Selecting a reputable vinyl siding contractor is crucial to ensuring high-quality siding. A poor installation by an unreliable contractor may expose your siding, leaving your home vulnerable to potential damage and costly repairs.
At Ideal Siding, we go the extra mile to ensure that our clients feel confident about leaving their vinyl installation needs to us. All our crew members are licensed and have at least 7 years of experience, and we audit each job we do to ensure we only provide the highest quality service to our customers.
We're passionate about customer service, dignified work, and craftsmanship, and providing our clients with the siding that best suits their needs. We are guided by our motto: "To find a solution that fits your needs and design that fits your taste and excited to see your home look brand new."
Ready to get your FREE no-obligation quote or have questions about our services? Please call one of these numbers to talk to one of our project managers:

+1 (253) 785-3775
+1-8-555-SIDING

Or e-mail us at info@idealsiding.com

We offer vinyl siding with a 25-year Workmanship Warranty and a Price Match Guarantee.