Metal Siding in Seattle
Are you looking for siding ideas to use for your home exteriors in Seattle? Metal siding is a fantastic choice! The type of siding that you choose to have on your home is a significant decision to make.
Not only does metal siding have structural advantages, but it also provides a sleek, sophisticated, and modern alternative to traditional siding materials.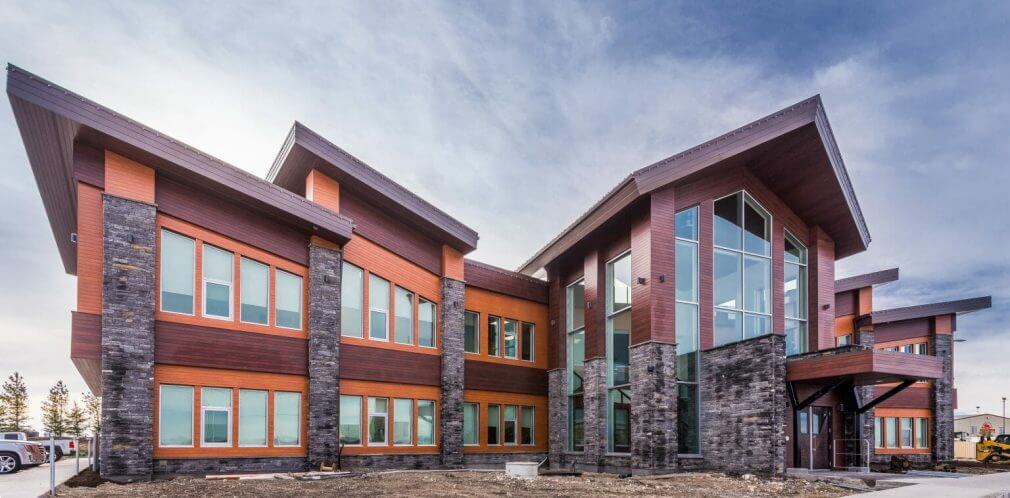 Essentially metal siding is an alternative to wood, vinyl, or bricks for cladding the exterior walls of the house. It's an environmentally friendly alternative that is resistant to fluctuations in external temperatures and protects the home from adverse environmental influences.
What Types of Metal Siding Do We Offer?
At Ideal Siding Seattle, we supply and install only the best metal siding materials available to homeowners so you can create a unique look with a variety of style options that suit you and provide the durability you need.
There are a variety of options available for installation. When it comes to premium metal siding, the most desirable options are undoubtedly steel and aluminum, such as Longboard, AL13, and LUX.
Longboard® Architectural Products
Longboard is made of 100% recyclable architectural aluminum. It's easy to install, non-combustible, and weather-resistant. Installation can be vertical or horizontal. It's sustainable and aesthetically pleasing and successfully creates the elegant, classic look of wood without the maintenance or disadvantages of natural wood siding.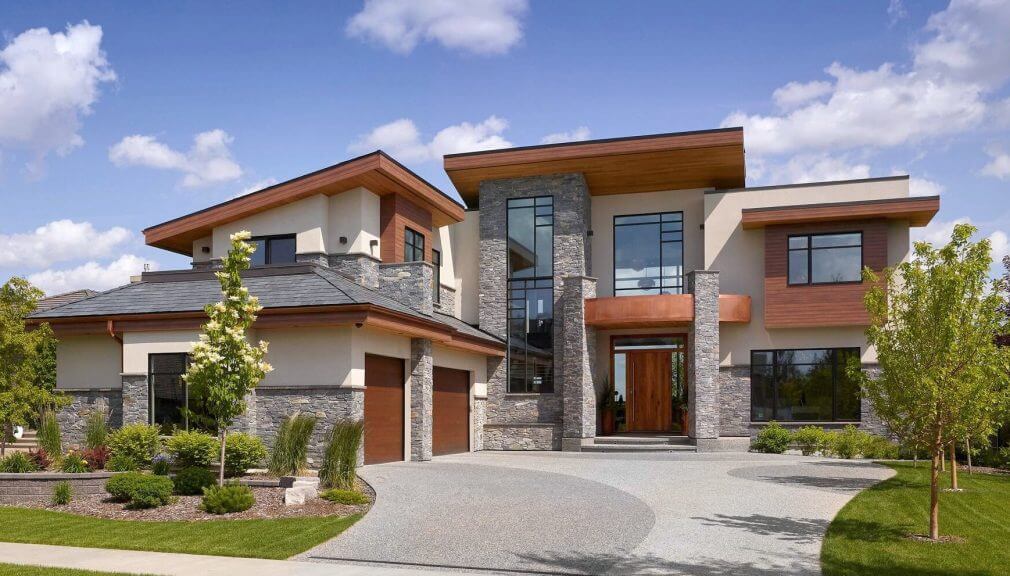 AL13® Architectural Systems
AL13 panels are Aluminum Composite Materials (aka ACM panels), an aluminum siding product specifically designed for buildings with contemporary and modern-build aesthetics, its multilayered structure has a low-density core covered with metal sheets.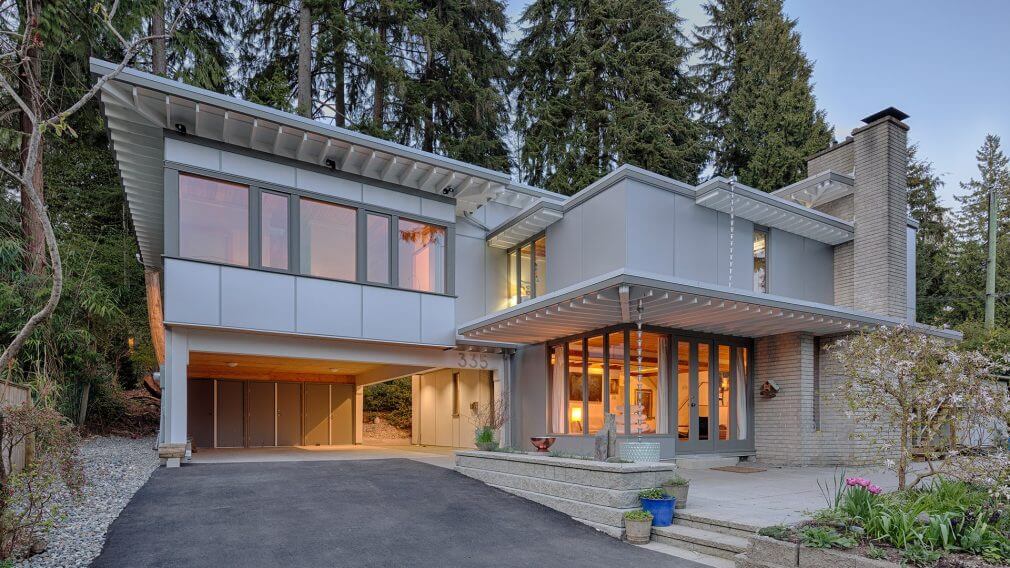 The core is available in two options: standard polyethylene and fire-resistant material. It's a sleek-looking, lightweight, durable, and low-maintenance aluminum product. It can be installed on any type of building structure or used for any retrofit project in Seattle. The panels are often cut to fit onsite efficiently, reducing any off-site operations. The planks can be installed horizontally or vertically. This material is fire, water, and wind-resistant, perfect for any climate.
LUX Architectural Products
LUX steel siding is extraordinarily durable and maintenance-free. This brand offers a huge array of woodgrain, metallic, and textured colors, as well as many solid colors for you to choose from.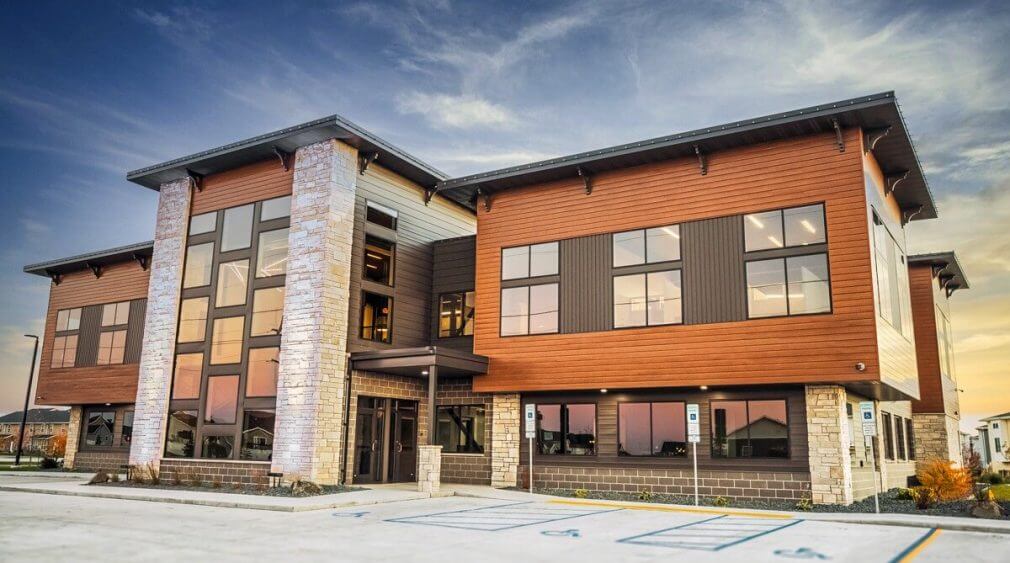 Another unique feature about LUX is that many cladding products ship in preset lengths, while LUX is unique in that it ships in custom lengths anywhere from 4' to 24'. You'll have both an environmental advantage and a cost-saving one, as there is no wasted product.
Steel Siding vs. Aluminum Siding
Typically steel siding is stronger, heavier, and denser than aluminum. Steel is less likely to warp,  bend or deform in heat, but aluminum is malleable and resistant to corrosion and rusting. Aluminum generally fairs well in cold weather applications and is a much better conductor of heat.
Compared to some other siding materials, metal siding, such as steel and aluminum, is efficient and eco-friendly. It can look clean and good as new at any time, as it requires little to no painting or maintenance. If it does require maintenance, it is easy to remove and doesn't get destroyed easily in the process. It has excellent hail resistance compared to vinyl and is Class A fire-rated protected compared to cedar.
Steel Siding
Steel siding has become increasingly popular as a siding option over the years. It's known for strength and durability but also for low maintenance qualities. With steel siding, there are several different styles, cuts, and designs to choose from. This allows steel siding to accommodate just about any look that you might want to achieve.
In the past, steel siding came either in clapboard or sheet formation. It has evolved significantly, and now steel siding can even be made to look like it is a wood grain textured if you want it to. It has certainly improved over the years, which is perhaps why homeowners are more likely to consider it now.
One of the main advantages of steel siding is the degree of low maintenance required, if you want to have beautiful, fuss-free siding for years to come, steel siding is a great option. Ultimately, you can expect steel siding to be highly damage-resistant. It is moisture and insect-resistant, fire-resistant, fade-resistant, attractive, and durable. On top of this, steel siding is also an eco-friendly solution for eco-conscious homeowners in Seattle.
Steel siding does have a few disadvantages; one that stands out the most is the possibility of rust within certain types of exposure, such as prolonged humidity or frequent fog. However, it is not usually affected by normal moisture like rain or snow.
It doesn't provide as much insulation from noise or outside temperature, so you may need to consider other avenues to improve these things. With enough force, steel can dent or scratch however, not as easily as aluminum siding. Finally, steel can be more expensive than other siding options in the upfront costs but can potentially save you more in the long run.
Aluminum Siding
There is an affordable option when it comes to aluminum, and it comes in a variety of colors and profiles, such as vertical and horizontal panels, lap profiles, and different textures. Aluminum siding can be more malleable so that it can bend easier. It does not hold moisture and, therefore, doesn't rot over time. However, it is not as strong or thick as some of the premium options.
Aluminum siding is constructed from coiled aluminum. The material receives a chemical coating after it is shaped to protect the metal from the elements. After the pieces are coated, they are heated and may acquire additional enamel texture. At the end of the process, the aluminum siding is painted for style and further protection.
Premium aluminum siding is much thicker – usually three to five times thicker. It is also available in much larger panel sizes. However, this does mean that you also get the premium price tag with it.
The advantages of aluminum siding are that it is cost-effective and environmentally friendly. It can be made of recyclable materials and is 100% recyclable, and is an excellent insulator that adds energy efficiency to your home. Aluminum is very durable and, when installed by professional installers, has the potential to last 50 years, and it's low maintenance.
Disadvantages are that it can be noisy to an extent, and aluminum contracts and expands when the temperature changes, which creates popping sounds. Over time it can look worn out and faded you will want to use quality paints or premium material such as Longboard or AL13 to avoid this. Finally, it is a softer material, so even the densest gauges can be dented or scratched.
How Much Does Metal Siding Cost to Install?
The cost of the siding itself will depend on whether you choose a standard style or a premium siding type. Here are some examples of what to expect.
Standard steel siding is basic, corrugated steel, while premium options are more sophisticated. On average, the price of steel siding may be anywhere from $10 to $50 per sq. ft. of coverage. Meanwhile, for the premium products, calculations will be the following:
AL13 aluminum cladding starts at $28.50 per sq. ft., so, to reside in a 2000 sq. ft. home would cost around $57,000.
Longboard premium aluminum starts at $32.50 per sq. ft., so that it would cost $65,000 for the same home.
LUX steel siding starts at $30 per sq. ft., bringing the total amount for a 2000 sq. ft. house to around $60,000.
The price of metal fluctuates depending on global supply and demand. Despite costing more than traditional materials, many homeowners feel that this material is worth it. You receive a product that never fades and comes in plenty of styles – which are much more defined than regular siding options. It is also worth noting that metal siding has decades of longevity and can last a lifetime!
Why Choose Ideal Siding as Your Contractor
Whichever brand or style you choose, you want the siding to be installed correctly, and the manufacturer's guidelines should always be adhered to. Our knowledgeable Project Managers can show you the different types of metal siding and profiles available. They can answer all of your questions and provide suggestions and solutions.
We can help with complimentary design mock-ups to show you how your house will look, and our professional teams of metal siding contractors are skilled at installing various brands of metal siding and will install your chosen metal siding as per the manufacturers' guidelines and best practices. Our service comes with a 25-year workmanship warranty.
Ready to get your FREE no-obligation quote or have questions about our services? Please call one of these numbers to talk to one of our project managers:

+1 (253) 785-3775
+1-8-555-SIDING

Or e-mail us at info@idealsiding.com

We offer metal siding with a 25-year Workmanship Warranty and a Price Match Guarantee.
When it comes to the decision to reside in your home, the options may seem overwhelming, and you may not know where to begin. We are just one call away from helping you to achieve the home you've always dreamed of!