LP® Smartside® Siding in Seattle
LP SmartSide is a popular brand of engineered wood. It is a composite material that is an excellent alternative to traditional wood products for Seattle homes. The LP SmartGuard process adds strength to this quality material, made from a combination of treated wood strands or fibers and adhesive resins, with special water-resistant waxes and zinc borate, which is a wood preservative.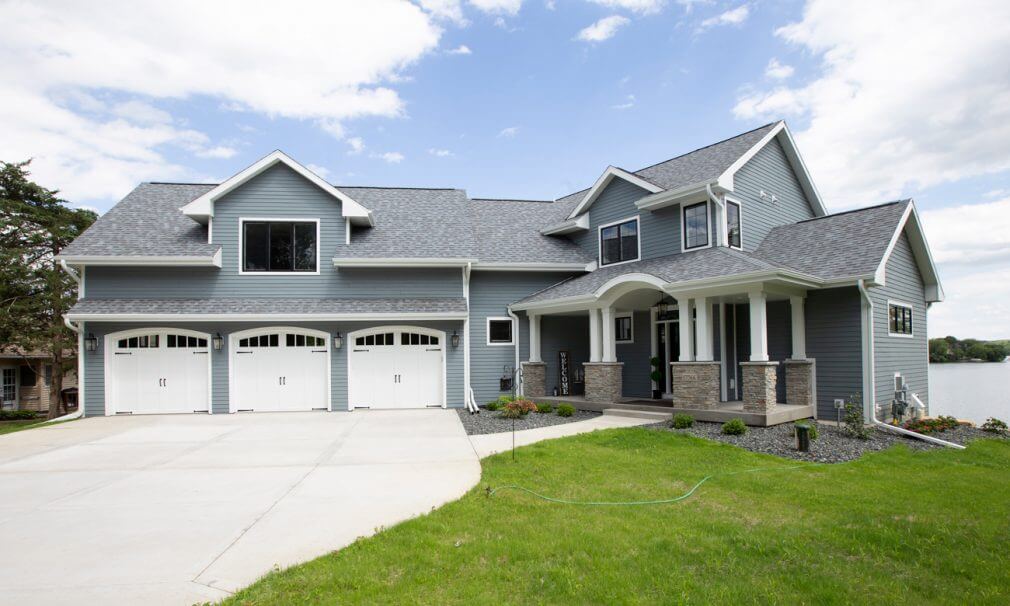 Usually made of Aspen logs and from recycled materials, 99% of each log is used, the strands are treated, layered, and compressed, it's a relatively eco-friendly choice. The wood itself is a renewable natural resource, and all of the forests directly managed by LP in North America are certified by the Sustainable Forestry Initiative Standard.
Engineered Wood vs. Real Wood in Seattle
Engineered wood siding is tried and tested in different environments, engineered to withstand the most extreme weather conditions and is resistant to rot, termites and woodpeckers. Engineered wood siding is stronger than natural wood but with a similar appearance, is easy to maintain and install, and can be tinted or painted to almost any color or appearance.
Traditional wood siding is usually made from cedar, which is slow-growing. It looks beautiful and lasts for a very long time when treated. However, it can be prone to rot, and attractive to wood-loving creatures.
Pros and Cons of LP SmartSide Siding
LP SmartSide siding has the following advantages:
It is a light and consistent material which is relatively easy to cut which makes it easier material for an installation. Also, inexpensive to install compared to the cost of other materials, as it doesn't require any special tools.
It's easy to maintain and can be tinted or available in a wide range of colors, textures and finishes.
Engineered wood is stronger than natural wood with a similar appearance.
Made of composite wood fibers, resins, and wax, it is more durable and weather-resistant than natural wood and doesn't need much ongoing maintenance.
Made from recyclable materials.
Resistant to water damage, weather damage, warping, fungus, mold and mildew and pests.
Can withstand temperature fluctuations.
Despite all its benefits, engineered wood is not perfect. Here are a few disadvantages of choosing this type of siding for your home:
The vibrance of colors can fade over time.
Resin coat may crack over time, it can chip easily. Any cracks or damage to the product can allow moisture in.
The binding agents within the engineered wood product are not 100% eco-friendly. Dioxins, a carcinogen, are released due to the manufacturing of the products.
The finish can sometimes look unnatural compared to natural wood or other siding materials. It lacks the natural variations in the grain of real wood.
What Siding Styles are Available?
LP SmartSide is a versatile product and you can create a visually stunning look for your house that will really stand out!
It can be installed as horizontal lap siding, shakes, panel siding and vertical siding. You can use a combination of these styles together or with other types of material to really customize the appearance of your home.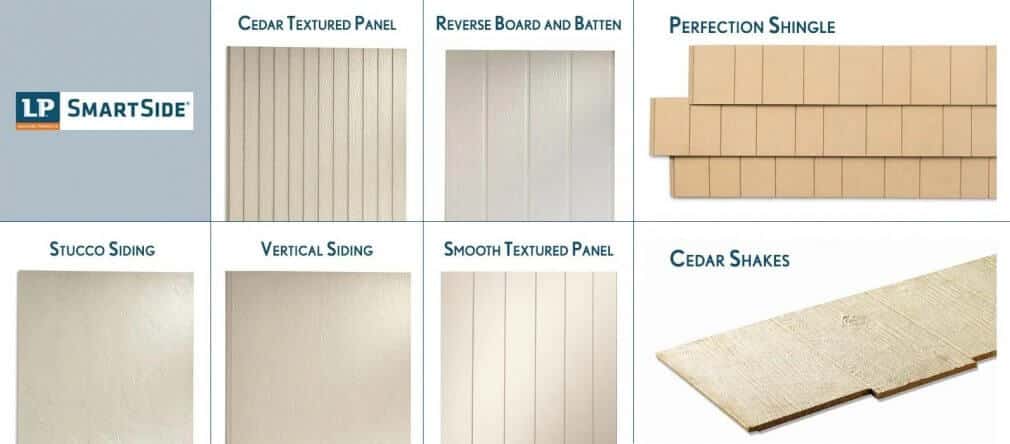 There is also a wide range of colors, textures and finishes available or ready to stain or paint in your individual style. Check this LP Smartside Siding Product Brochure to learn more.
Choosing the Right Contractor
It's likely that you have given a great deal of thought to replacing your siding, renovating your home needn't give you headaches or be stressful in any way at all, and at Ideal Siding Seattle we strive to ensure this process is as enjoyable and hassle-free as possible.
Like any siding product, LP SmartSide siding can deteriorate quickly if it's not installed correctly, so it is essential to choose a trusted siding contractor to work with. If you decide to go with us, you won't regret it. Our crews are licensed, bonded, and insured, and are experienced with the LP SmartSide installation process. We install the siding as per the manufacturer's guidelines and according to the local building codes.
On top of the LP SmartSide limited 50-year warranty, we offer top-quality installation and we are confident in backing this with our 25-year Workmanship Warranty so you can rest easy knowing that your home is in good hands.
From your initial inquiry, we will schedule a consultation and an on-site estimate. At this stage, they will take all of the measurements and answer any questions or concerns you have about your project.
After the project is approved and the written quote has been drafted and agreed upon, we can start right away. Our Project Managers will keep you informed every step of the way through to the final inspection of your project.
Our estimate always includes demolition, labor, materials, waste removal, applicable permits, and any other incidentals, we also offer a price match for the same scope of work – unbeatable!
Ready to get your FREE no-obligation quote or have questions about our services? Please call one of these numbers to talk to one of our project managers:

+1 (253) 785-3775
+1-8-555-SIDING

Or e-mail us at info@idealsiding.com

We offer James Hardie siding with a 25-year Workmanship Warranty and a Price Match Guarantee.