From a Siding Installer to a Franchise Owner: Vladimir's Success Story
Everyone has a unique path that leads them to franchise ownership. Some people change industries and come from entirely different fields, and some try out different roles within a chosen industry. The latter one is Vladimir's story. He holds a Bachelor of Business Degree and has been putting his skills into practice for many years.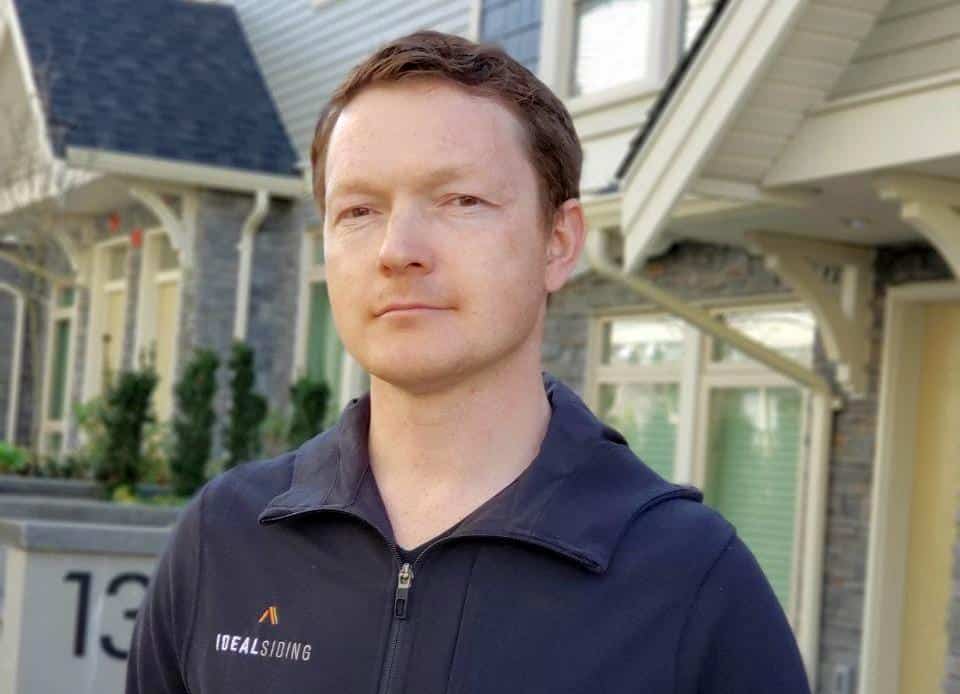 Vladimir has always been passionate about helping others and bringing excellence to everything he does. Working on those new construction multi-unit projects, he lacked face-to-face interaction with the homeowners and the joy of helping with the transformation of their old houses into new beautiful ones. That's when he decided to join the Ideal Siding Franchising family by continuing to do what he enjoys while getting all the necessary support to grow his own business.
Here is what Vladimir shares about his journey.
What were you doing before you purchased a franchise with Ideal Siding?
My journey is probably a bit different compared to most franchise owners at Ideal Siding since I've got hands-on experience in the construction industry. I started my journey in siding more than 13 years ago, working as a siding installer, and then I started managing my own team, overlooking multiple projects.
The majority of my experience was with the new construction and multi-unit developments. I was interested in branching out into single-family renovation projects to gain more experience in the different areas of the siding industry.
What does franchise ownership give you that your previous career didn't?
The idea of working in home renovations rather than on new construction projects was more appealing to me. I wanted to have the chance to work with homeowners directly and to help them solve their siding needs.
The more challenging the problem is, the more exciting it is to solve it. I never shy away from difficult projects and always look for the optimal solution in every situation. Being a franchise owner gave me more freedom to make my own decisions and the ability to act fast on them. There's no need to go through corporate approval levels anymore, which usually takes a lot of time or paperwork.
Why did you decide to look into franchising with Ideal Siding?
I wanted to take the next step into owning a business and not just working for someone else. I found Ideal Siding to be a perfect match as their ideas and principles align perfectly with mine. We both share a passion for helping homeowners find the optimal solution for their siding needs with reasonable pricing and high-quality workmanship.
When I met with the founder and his team, I knew right away that I made the right decision by joining their franchise family. It's not only the values that we share but also the way the business is conducted on an everyday basis with the utmost respect to homeowners and crews.
What is the best part of owning a franchise for you?
The best part about joining a franchise is that you're becoming a part of a bigger company with a good reputation and a substantial presence online. I don't have to worry about marketing and finding new customers, all of it is being taken care of by the head office.
They also schedule my appointments and answer all inquiries on my behalf, which saves me a lot of time. I can use all of that extra time to focus on finding the best siding solutions for homeowners and growing my business. It's good to know that I have strong support whenever I need it and proven systems in place to accelerate my success.
What advice would you give others who are looking into buying a franchise?
Ensure that it is the business for you and something you enjoy doing, as it takes a lot of hard work, all of which would be worth it at the end of the day. It's good to know precisely why you want to become a franchise owner and have clear goals set in front of you. The industry is exciting and always evolving, with every homeowner needing a unique solution for their specific problem, so it's never boring.
There's still something new to learn and lots of work to be done every day. Being your own boss is not easy, as you bear all the responsibility for the success of your franchise, so make sure you've got the grit to do all the hard work involved in the first few years. It will get easier with each season, and you will get to see the results of your labor very soon.
I've got more free time now to spend with my family and the freedom to pick up my kids from school in the afternoon whenever I need to. I get to make my own schedule and work on my own rules, which is truly a fantastic experience.