What is Fiber Cement Siding?
If you are planning to build a house or do some renovations, then this question must really matter to you. It is essential to know the types of sidings before making a choice, and we will be looking at fiber cement siding.

If you are smart in this field, then you know that this type of siding can survive even the harshest weather conditions. But that is just the tip of the iceberg of everything about it.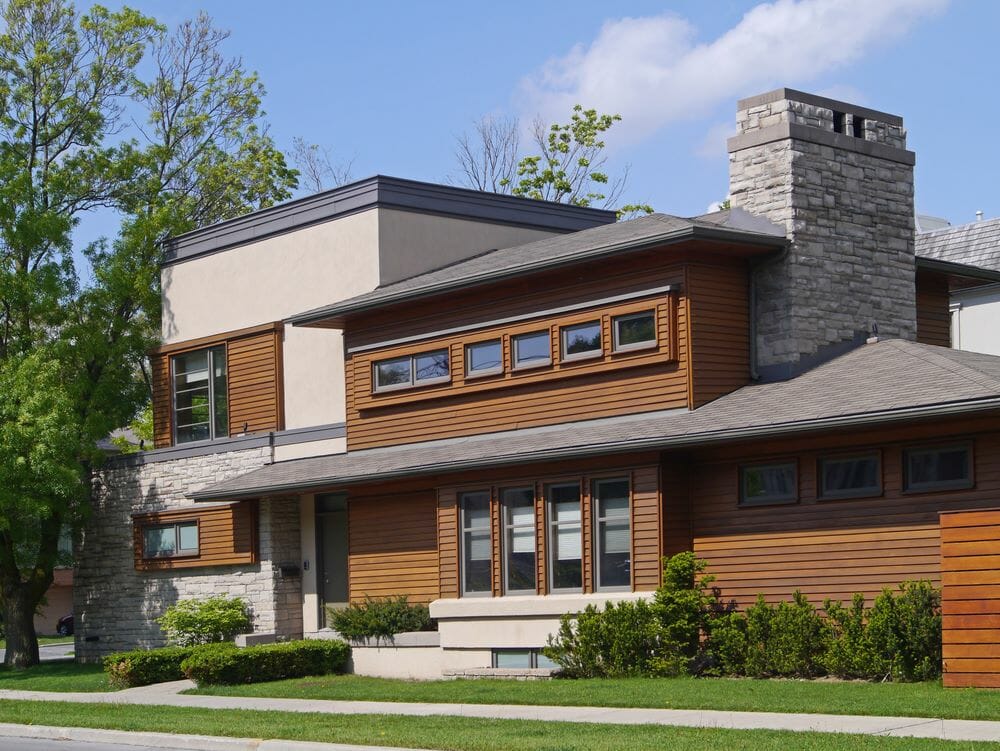 The outstanding features of fiber cement siding
When choosing the siding to use for your house, there are factors such as the aesthetic value, price range, and durability that you need to consider. The best siding is the one that meets all of these qualities. Sidings like Vinyl, wood, brick, and stucco only meet some of these qualities. If any of them is durable, then the probability is that it is high-maintenance and it is expensive. If you like to hire someone for Ideal Siding services, just get a quote!
However, the same cannot be said for fiber cement because it checks all the boxes. In addition to the mentioned qualities, this siding is also rot-resistant and fire-resistant, not to forget termite-proof. It can also hardly be brought down by natural disasters like the wind.
The best part is that fiber cement siding does not affect the attractiveness of the house; if any, it creates a more appealing aesthetic image. It is indeed unbelievable that even with such qualities, this siding is very affordable, which seems to be the reason why architects and builders have taken to it.
What is Fiber cement made of?
Fiber cement is not a one-component type of product. Instead, it comprises four different ingredients, all of which play a significant role.
The wood pulp enhances flexibility and makes it more resilient.
The water contained in it helps dissolve wood pulp.
The filler can either be fly ash or silica sand, depending on your preference and that of the architect.
Portland cement is made of limestone, iron, and clay, and it makes stronger the bond between the ingredients.
How much does it cost?
The price of this siding depends on the size of the house. Other factors are how the finishing is done and where you buy it from. However, the standard price per square foot of uninstalled clapboard siding is between $5.25 and $2 to $8 for Shingles.
What level of maintenance does it need?
Maintenance of the fiber cement siding is not very demanding. You need to keep the siding dry and prune foundation plants around it regularly.
Also, spray it using a garden hose once or twice a year.
What type of finishing does it need?
With fiber cement siding, you will have to paint it or stain it before or after installation. You can have the manufacturer paint it for you or hire a paint shop to do so.
The only differences are the pricing and warranty because manufacturers offer a warranty of 15 years after charging $1 for a square foot, while the paint shops charge $2 per square foot with a warranty of 25 years. Another difference is that manufacturers paint one coat, while shop paints paint two.
Trimming is also a maintenance measure for fiber cement siding. In this case, you should go for the fiber cement or cellular PVC trim because they are both rot-resistant.
What is its layout?
Fiber cement siding is quite easy to layout. You have to ensure each course of the clapboards and shingles siding overlap by approximately one ¼ inch.
How is it installed?
The installation of this siding requires that you/the contractor install the fiber cement siding at a minimum of 2 inches above the steps, roofs, and decks as this will reduce water absorption. Also, make sure the nails used are stainless steel and rustproof. The joints should also be caulked and the cuts primed.
Can you do it yourself?
Unless you are a professional, then fiber cement siding can be tricky to install. The other problem is that they are usually delicate, and with just a drop, they can break. So you need to hire professionals to install siding in Seattle, or other cities.