AL13 Siding in Vancouver
If you look for a way to add an extremely modern feel to your residential or commercial project, it makes sense to start with AL13 architectural systems. They deliver awesome metal planks and panels to create stylish and unique cladding, which also boasts of high service characteristics. This brand makes innovative materials accessible to customers in both the United States and Canada, including Vancouver.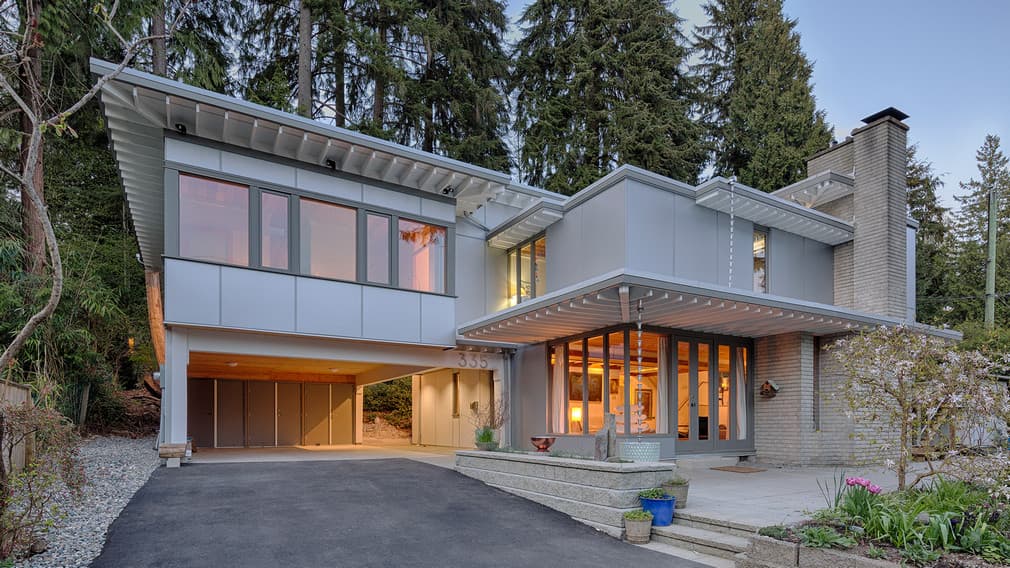 AL13 siding is a great example of the Aluminum Composite Material application. It features a multilayered structure with a low-density core covered with metal sheets. The core is available in two options: standard polyethylene and fire-resistant material, while the panels' thickness varies from 3 to 4 mm.
The products are also coated with a protective finish serving to enhance the weather resistance of the cladding and provide them with high aesthetic characteristics. A decent choice of finishes allows for almost unlimited customization.
Yet, you can get even wider creative opportunities when AL13 panel siding is combined with the brands' planks. The latter ones are entirely aluminum extrusions available in three designs and complemented with a range of frame components. The same goes for the panels, which are offered with a set of corners, caps, and frames to create a truly consistent look.
Why Would You Want to Install AL13 Siding?
AL13 has changed the game. Their metal panel system is cut to fit and snaps together on-site, reducing costs, installation and lead times. This cladding option is really different from those offered by competitors since the panels are cut-to-fit on-site to eliminate any time-consuming off-site operations.
Other features include:
Thanks to snap-lock fasteners and a thoughtfully designed system of profiles, AL13 siding installation is fast and streamlined.
In addition to all standard ACS advantages, AL13 siding is capable of expanding and contracting to adapt to temperature fluctuations. It also works great as a pressure-equalized rain screen that ensures moisture management.
The fire, water, and wind resistance of the siding are proved by AAMA508, ULC135, NFPA285, and other certificates.
The cladding requires no maintenance except cleaning with water and domestic detergent, which, when paired with high repairability, ensures cost-effectiveness in the long run.
The planks are suitable for both horizontal and vertical installation to even expand possible applications and combinations.
The manufacturer provides a 15 years warranty covering both the cladding system and finish coating.
Nearly 20 finish options are available for AL13 panels, including 5 nice wood textures. Moreover, the woody styles are actually good at imitating timber. Use one or use combinations to achieve any modern look you desire:
You will be glad to find 6 additional woodgrains in the planks' colour palette:

Installation of AL13 Siding in Vancouver
AL13 siding installation is easy when you are aware of the manufacturer's requirements and equipped with all required tools and if you know their patented installation technology and have extensive experience in measuring, calculating, and cutting.
If you are not skilled in working with this ACP system and have no reliable contractor within reach, it's better to avoid wasting time, money, and the costly material.
Since our team has extensive experience in this field, we are sure to provide:
Professional advice on your project;
Free estimation;
Accurate measuring;
Drawing a precise plan;
Necessary arrangements on your site, including those for safety;
Careful dismantlement if required;
Timely installation following all the manufacturer's instructions with our labour warranty attached.
Don't hesitate to get in touch with us on everything related to the installation of AL13 siding in Vancouver!
Call us to request a free estimation:
+1-604-239-2898
+1-8-555-SIDING

Or send an e-mail: info@idealsiding.com