Аllura Fiber-Cement Siding in Calgary
Are you looking for Allura fiber-cement siding in Calgary? If you do, allow us to be the ones to provide it! We are experts when it comes to working with this material. If you want to learn more about Allura, we have everything for you here.
At Ideal Siding, we have a lot of experience in fiber-cement siding installation. You can trust our talented and reliable experts to handle all aspects of your project.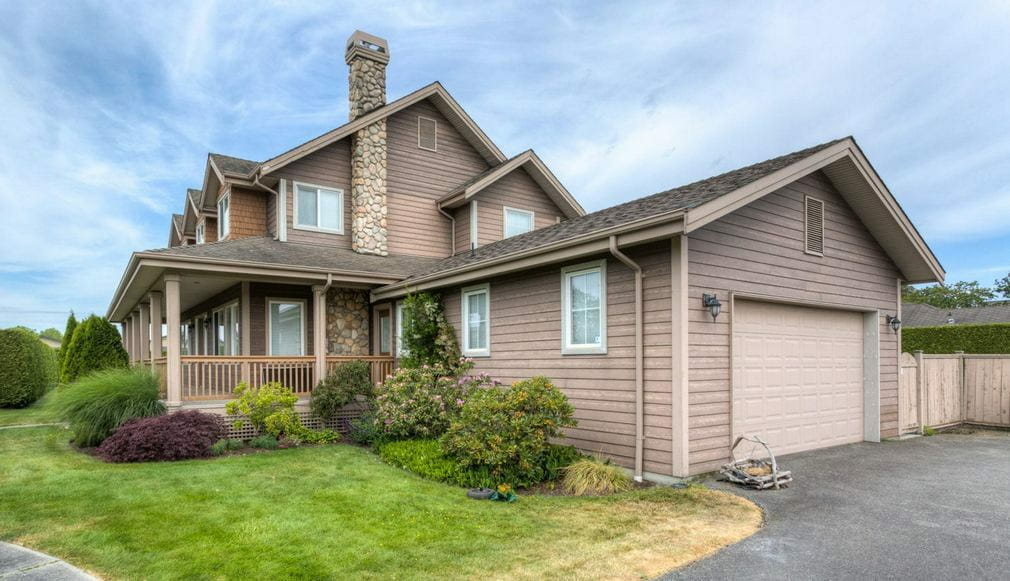 Allura makes stunning siding, panels, shingles, and backer board trim that you can use on your home. The materials they use are all strong, so they are sure to last. It is made with an advanced formula that lasts even under extreme conditions. The material is fire-proof and comes in many different designs. The cement can resemble different siding styles like wood or vinyl, for example.
Fiber-cement is generally made from a mixture of different substances. It includes durable cement, but the added materials make it even stronger. Wood pulp and fly ash are added to keep the cement flexible while deeply enhancing its durability.
Pros and Cons of Allura Siding
There are several benefits of this siding type. It is extremely durable and has several resistant properties.
Pros:
Much stronger than vinyl – remember all those hail storms in Calgary?
It can be painted and comes in many designs.
Resists fire, termites and rot.
Recyclable.
Cons:
Very heavy, causing higher installation costs.
Harder to cut and need special tools.
These are premium products, so you get a long-lasting final result. However, you also get the premium price tag with that. Allura can be very costly – but so can any other fiber-cement installation job.
Overall, there are more reasons to try fiber-cement from Allura than there are negatives. If you want strong siding, this material will be one of the strongest options on the market.
Profiles, Textures, and Sizes
Allura fiber-cement has plenty of designs for you to pick from. It comes in many sizes as well. You can find traditional lap siding options, panels and shakes. Many people enjoy browsing what the brand has to offer and coming up with their own siding designs:
Lap siding. This is the most popular option. It resembles traditional cedar siding, which looks wonderful in any colour. The lap siding also comes in a smooth texture, which more closely resembles vinyl. It is generally slightly more cost-effective than the other types of siding they offer. Plus, the style is classic and found on many different homes all over the country. It is available in 4" – 8" or 11" exposure.
Panel siding. This is a vertical variant of the lap siding. It comes in more textures, including traditional cedar, 8" OC Groove, smooth, and stucco. All these styles are beautiful and long-lasting. You can choose the colours, allowing you to resemble real wood panels or create a modern design.
Shakes and shingles. There are traditional cedar and combed textures. As for the profiles, you can find the largest variety here – there are staggered edges, straight edges, rounds, octagons, and individual shake shingles. They are available in 5-7" exposures.
Overall, there are many different textures and profiles that you can choose from. You will want to spend some time considering everything that you can make.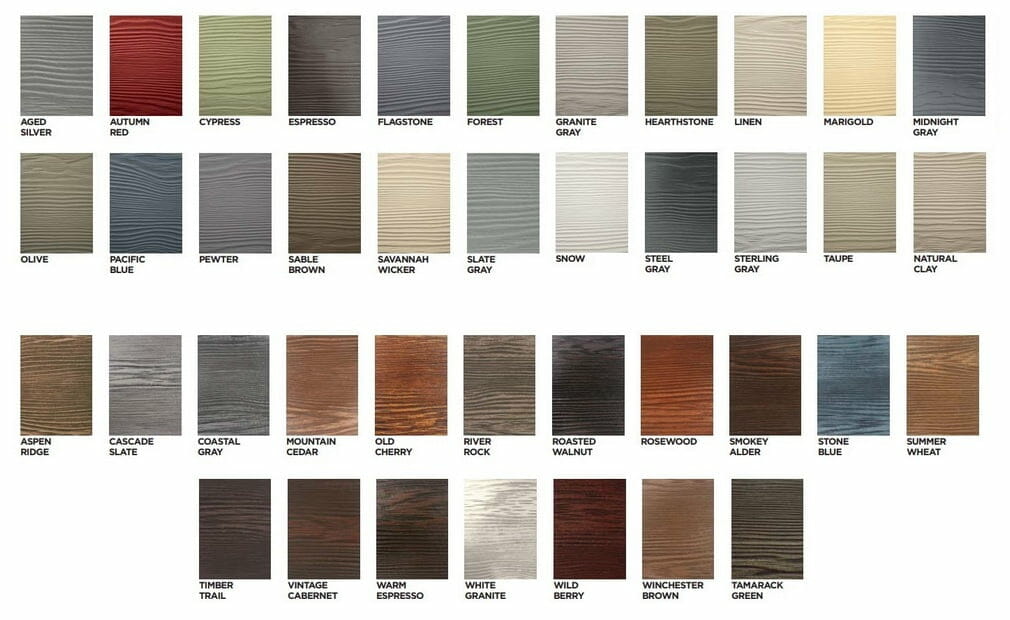 Why You Need a Trusted Siding Contractor
When installing Allura fiber-cement siding, you need a reliable siding contractor who will handle the entire process for you. There are many different steps to installing siding, which is harder when using this heavy material.
A trusted siding contractor should always be your first choice. Professionals can handle the siding installation so that it lasts you many, many years. Other less reputable companies won't complete the process correctly, causing your siding to fail much earlier than it should.
Additionally, a trustworthy company will always be transparent with you. They will let you know how much you can expect to pay upfront and won't drastically (and unexpectedly) raise the prices on you.
If you are looking for Allura siding in Calgary, we hope you choose us to install it. At Ideal Siding, we always complete the job right. We take the time to ensure your new cement siding is going to last you a lifetime.
Call us to request a free estimation:
+1-587-333-3223
+1-8-555-SIDING

Or send an e-mail: info@idealsiding.com
Overall, we are always open with our customers. We want you to feel comfortable reaching out to us and asking questions. If you are interested in having Allura Fiber-Cement siding installed, we hope you consider us your first choice!