Insulated Vinyl Siding: Is It Worth It?
An insulated vinyl siding contains a laminated vinyl panel using foam core backing, giving a straight-looking siding panel. This make of vinyl is good as it takes care of all factors of the environment like; hail, ice, and baseballs. It has some insulation that is bonded to vinyl at the lower part, known as expanded polystyrene. With all these efforts, it has insulation that increases its capacity to retain heat as well as reduce noise in a proper range.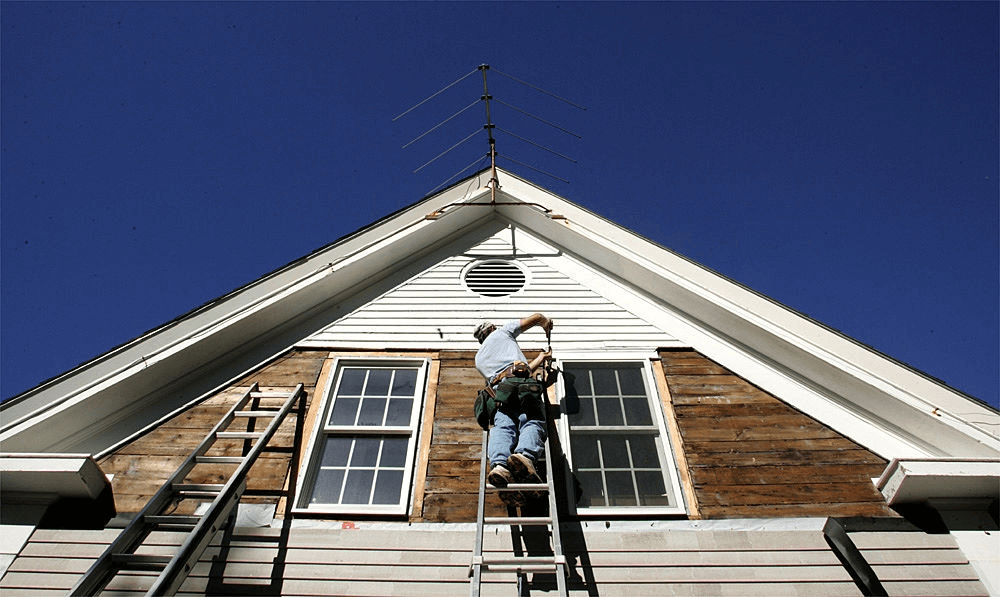 As much as insulation has been done in vinyl, the study indicates that it has glaring faults. For example, the areas tightened with EPS are not well tightened, and this provides space that can allow air in and causing damage.
With the R-value only at 2.7 on the maximum, this is less the same as none insulated. Questions linger on whether the extra money used for this modification is economically viable for the improvement.
Most fundamental to note is the fact that the little increase in R-value can not be written off because it is more significant to the homes whose walls are not insulated.
On that note, the following was to be observed from the experiments carried out.
An improvement in the R-value of the outside walls
Any decreases in thermal bridging
Increase in airtightness
Several studies were done in various five cities and three climatic zones on the use of insulated sidings, and the following effects were observed.
The results of these studies had it that there was a significant increase in the R-value of R-2 to R-2.7. The use of thermal imaging was able to detect a slight reduction in thermal bridging. This is the loss of indoor temperatures to the outdoors and extreme outdoor temperatures affecting the heat indoors.
The overall increase in the level of airtight by 11%. The savings in utility bills delivered the more extreme results: In Indiana, homeowners saved about 1% on their utility bills, while in Colorado, they saved 11%.
Difference between insulated and non-insulated vinyl
Insulated vinyl siding has underlayment to give excellent insulation, whereas un-insulated vinyl does not provide that much insulation. As much as there is a slight difference in the same, especially on the side of insulated vinyl, it is worth appreciating for it can help reduce the cost of the energy bills that can be used during winter.
The two are durable, but one is stronger. Insulated vinyl is stronger than plastic due to its size in thickness as a result of a coating that does not allow it to tear easily. Plastic though, cannot withstand massive encounters, especially with time it gets weaker.
The additional thickness makes it stronger and more enduring. Having been insulated, it can endure if not much force then a little more, including strong wind, and hailstones which might damage it.
The Benefits of Insulated Vinyl
Uninsulated vinyl is sometimes called "hollow vinyl," owing to the hollow gaps at the back of vinyl skin. The material is quite flexible and quickly gets along with waviness in a wall plane. Standard vinyl also pushes in quickly when pressed on, and the gaps between panels can even rattle in the wind. All of these conditions are significantly reduced or eliminated with insulated vinyl.
The insulation helps bridge over contours in the wall structure, and it gives the siding — and corner trim and other edging materials — a solidity that standard vinyl lacks.
The results that have come out as a result of insulated sidings, it is a fact that there is some improvement in thermal retention when you use insulated vinyl siding on walls. However, it is also important to note that vinyl siding without insulation can also be able to retain some good measurable thermal heat just close to what the insulated form provides to homeowners.
The big question that arises is, should you go for a more costly insulated vinyl siding or a less expensive vinyl siding. You should weigh your decision based on the merits and demerits.