Pros, Cons, and Alternatives of Aluminum Siding
Aluminum siding was first introduced in the market just before WWII as a cheaper alternative to wood. It was because of less involvement in maintenance. Other than being cheap, it is also considered to be lighter in terms of weight.
After some good time in the market, it was shaken with the introduction of vinyl and is considered to be cheaper.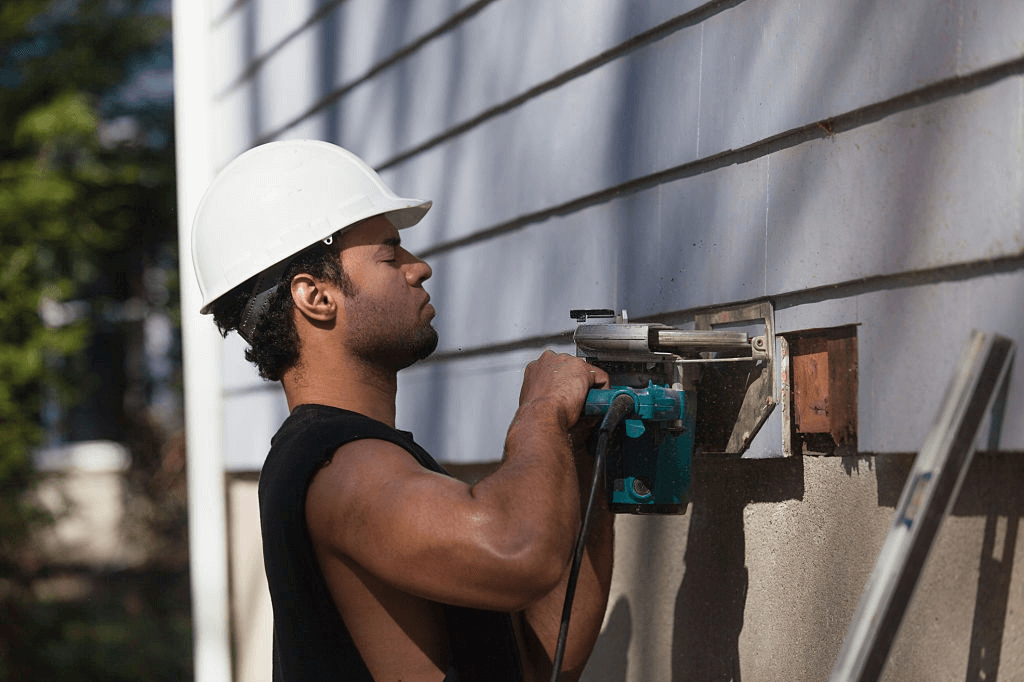 Pros
Aluminum siding was preferred because of the benefits it carries, some of which include;
It does not catch fire as a result of being metal. Other than this, it is also not prone to insects giving it an upper hand to wood siding.
The fact that colouring is done in the factory makes the final product neat and can last up to 50 years before losing colour when well taken care of.
It is cheaper than other siding materials and always provided in different sizes. This is because it can also be recycled.
It is less dense in weight, making your work easy during installation hence saving you money for hiring an expert.
It is easy to maintain due to the low cost of maintenance—some of the things like washing you can do alone without seeking labour. Even if there is an aspect of fading, which does not occur easily, maybe after one and a half decades, you will have to paint aluminum siding.
It is excellent for the amount of heat it retains in your home. The insulation rate is vital, especially during winter seasons when the weather is required in your home. It is therefore advisable that you acquire a larger gauge that can retain as much heat as possible.
It is environmentally friendly compared to other sidings in Vancouver. This is as a result of its nature of getting recycled as a whole. Therefore it cannot be all over the environment polluting land and air.
Its quality of not absorbing water to allow corrosion is tremendous and makes it viable for customers. This makes it the best choice for your home. Unlike wood that rots, it continues to exist and serve its purpose years and years to come.
It exists in numerous forms, some that look like wood and some taking different shapes and drawings. The variety it has gives you ample time to choose what you feel is suitable for your home as you can never run out of choice.
Being a metal, it is not easy; instead, insects cannot penetrate in for destruction or breeding. This also includes very destructive termites. It makes it a better option compared to the types of sidings.
It is best for you, especially for those who stay in areas most affected by wildfire. It has proved beyond any reasonable doubt that it does not burn in case of abrupt fire. Compared to vinyl that emits many dangerous fumes, it does not issue any due to its nature of being inflammable.
It can stay longer than plastic due to its level of production. The vigorous process it undergoes makes it stronger and does not allow penetration as compared to vinyl.
Cons
Though it has many benefits, it also has some disadvantage that includes;
It is a soft metal that gets scratches quickly, primarily when worked on. This can reduce its great value before even fixed on the wall. Other than that, it does not encourage careless users, especially children, who hurl stones and gadgets on the walls. This can destroy its beauty. Before you use it in your home, it is essential to know if your area is prone to hailstone that can also hit the wall and cause damage.
In case of repairs after the disaster, it requires a skilled technician to come and carry out the repairs. Aluminum is costly in terms of labour of the qualified technician but also the materials needed for repair. In case of any drilling on the aluminum plate, the wholes will have to be filled by the technician, and after which painting should also be done to take it back to its original colour.