Pros, Cons, and Cost of Composite Siding
Composite siding is made of various materials from scrap wood materials like pine and cedar. Though it gets easily spoilt with termites and also rots, there are current makings that have turn to be better, stays longer, and not prone to destruction from elements.
The fact that it is regarded as one of the best most of the time it is used to make the exterior designs of home buildings looks beautiful. By not allowing elements from outside to get inside the building, composite siding acts in ensuring that inside the building is also protected from water and fallen house particles.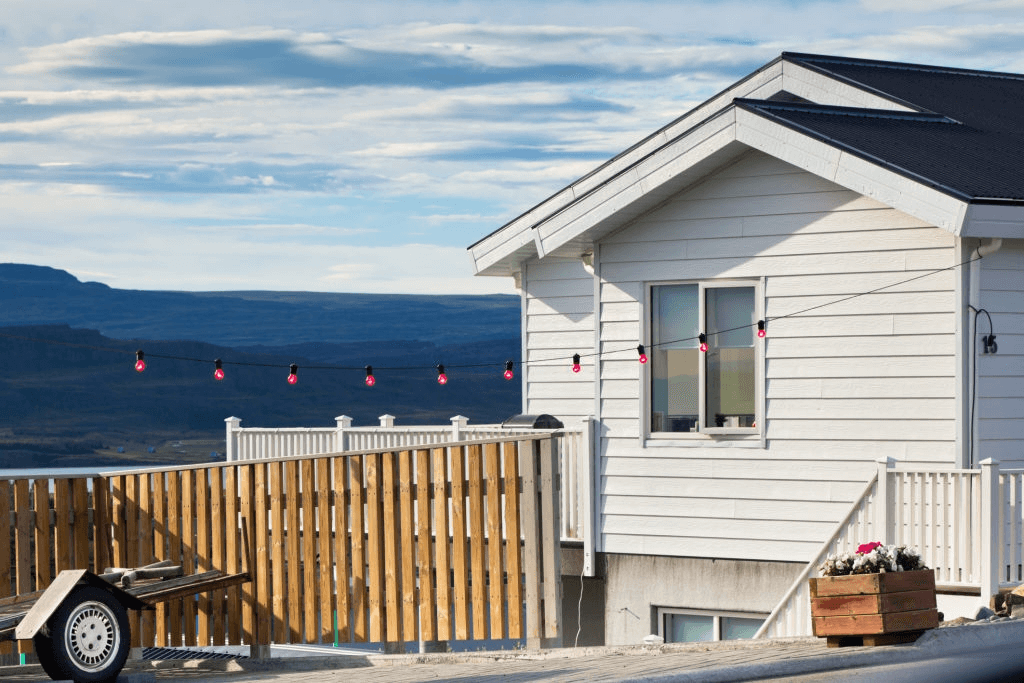 Composite sidings exist in several forms of hardness and softness; thus, when you use it in your home's exterior decoration, it results in adverse beauty. The fact that it can be used in many areas, for example, where there is heavy rainfall, strong winds, tornados, hot or cold weather. Composite siding gives you the opportunity to use it in various places of your choice, coming up with several designs that please you in your home.
There are several options when it comes to the choice of composite siding to use in making your house beautiful.
Fiber cement siding
It is mainly made from a mixture of cellulose fibers, cement, and sand, and this gives it hard concrete that can withstand a lot of environmental conditions.
It cannot be destroyed by fire and insects at the same time it is wood.
It carries weight; therefore, fixing it becomes painful. This scares homeowners away, looking for alternatives.
It does not have a regular shape; therefore, fixing is costly as it involves the cost of cutting tools, which can result in more damage. You also have to pay a skilled technician to help you with fixation.
It does neither retain nor reflect heat; hence not well for harsh climatic conditions like cold and hot weather.
It is costly in terms of maintenance.
Oriented strand board (OSB)
It is made from sawdust added to it is a bonding agent to make it reliable.
It is more the same as wood but cheaper in price.
It can be easily destroyed by water; therefore, it also rots easily.
It quickly swells and gets eroded.
Everlast composite siding
It has good qualities of both OSB and fiber cement siding in Vancouver but does not have its shortcomings.
It has an orientation more of wood.
It does not contain wood; therefore, neither rot nor gets destroyed by insects.
It does not need extra make as it comes in many colours.
It is thick and has interlocking planks that make it easy to install and does not crack.
It combines the qualities of OSB and fiber cement by making it more fabulous and giving you the most desired exterior view everyone wants to have.
Pros
It has a beautiful appearance; its finish is unique and makes it attractive, especially how it is made with patented interlocking joints that bring it out in a manner that you cannot see the nails used. The beauty also exists in the many 15 colours that it exists in.
It is faster when it comes to siding installation as their boards are quickly reduced to size using standard tools for wood, as compared to fiber cement siding that has to be cut with diamond blades.
It has an excellent characteristic of having patented interlocking joints that ensures the boards are in line and safe to allow expansion and contraction when there are temperature changes in seasons. It also provides that there is no space between the boards.
It does not need you to paint regularly in that its makers do not allow moulds, mildew, and insects that can make it dirty. Its make also helps it withstand adverse weather making it damage resistant.
Composite siding is the best in energy conservation; its making reflects the energy back to the surrounding, thereby making the machines such as air conditioning work with ease. The white substrate also helps you in reducing the amount of heat absorbed during hot seasons by giving insulation up to about 70%.