James Hardie Siding in Vancouver
Fiber cement siding (also broadly known today as James Hardie siding) serves to organize the facing of a house to create the appearance of wood or vinyl siding.
Invented more than a century ago, this type of cement siding was originally used as the outer covering installation for the house to be able to withstand extreme climatic conditions while preserving the beauty of the building itself.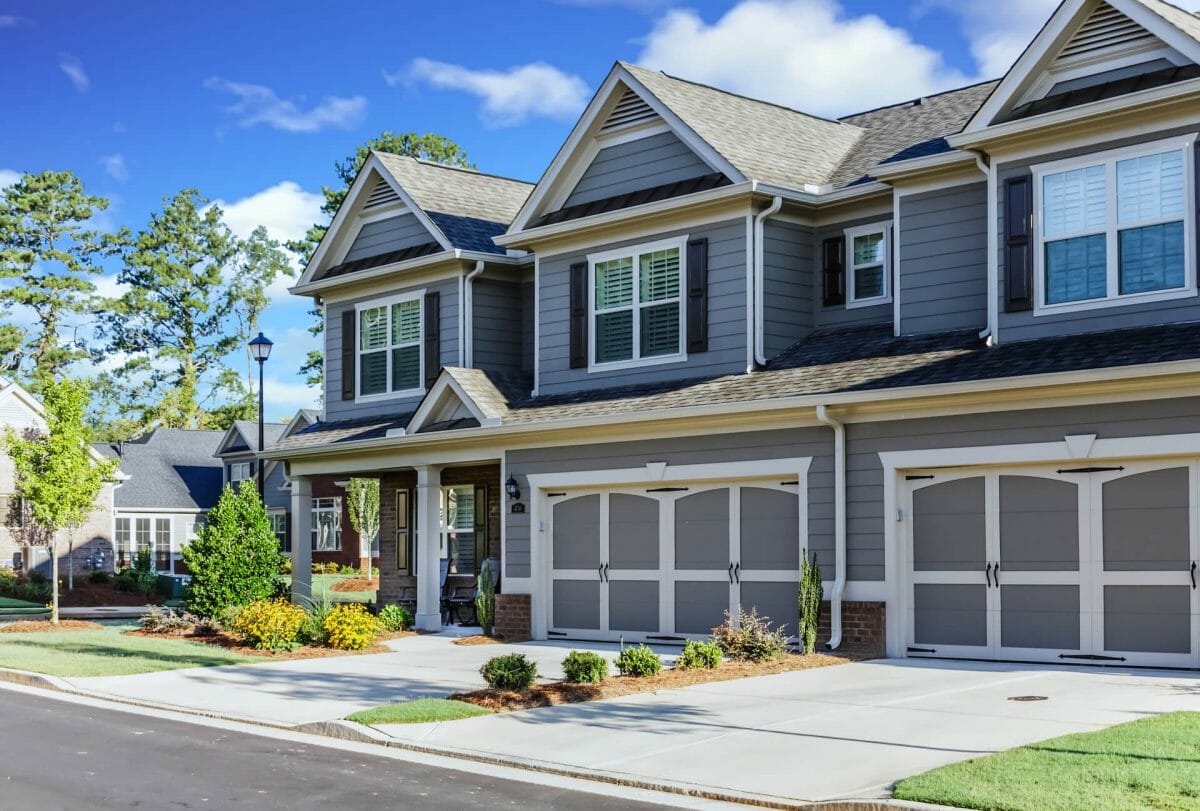 Currently, this product is widely used in every part of the world, including Vancouver and Canada's whole territory, mainly in areas of extreme weather conditions.
What is Fiber Cement Siding Made of?
Hardie siding is a composite finishing material made of cement, sand, and cellulose fibers. Concrete is used for compression, and cellulose fibers play the role of reinforcing filler.
Thus, the siding is durable and does not contain toxic substances. Next, the front side gets the desired texture, and the material is painted, after which it takes on a finished look.
Advantages of James Hardie Siding
Hardie cement-based siding has the following advantages:
Environmental Safety. Fiber cement consists of natural materials that do not cause any harm to the environment;
Durability – the technology of James Hardie board production makes siding sufficiently resistant to mechanical stress;
No corrosion. Cement mixes are not subject to rust, decay, fungus, and bacteria;
Refractoriness (complete inability to burn);
Resistance to ultraviolet radiation. Sun rays, with rare exceptions, will not cause any harm to the colour of the James Hardie siding and its properties;
Long term of a lifetime;
Excellent heat retention. It is always possible to install a layer of insulation between the house walls and the panels. However, unlike many materials, Hardie board fiber cement has quite good thermal insulation properties;
Soundproofing;
Minimal deformation during temperature jumps (which are not rare in Vancouver). The panels retain their shape and quality even at temperatures above 50 °C (and below – 50°C) with a proper James Hardie panel installation;
Persistent colour (lasts up to 10 years).
Besides, James Hardie siding installation provides no difficulties for professionals.
Types of Fiber Cement Siding
There are three most popular products from JH:
Planks – this is a horizontal type of siding, with a thickness of 5/16 inches and 6 different width options: 5.25 in, 6.25 in, 7.25 in, 8.25 in, 9.25 in, 12 in;
Panels are a vertical type of siding, the thickness of each panel is also 5/16 inches. There are 3 different sizes available for panels: 4×8 ft, 4×9 ft, 4×10 ft.
Shingles are available as straight-edge panels or staggered-edge panels 48 in. long by 16 in high. For smaller coverage areas, individual shingles are also available in 4.2 in, 5.5 in, 6.75 in, 7.25 in and 10 in widths.
Our company can offer a wide range of colour solutions and textures to install Hardie Fiber Cement siding on your house in Vancouver. The material is excellent for decorating buildings, regardless of their type.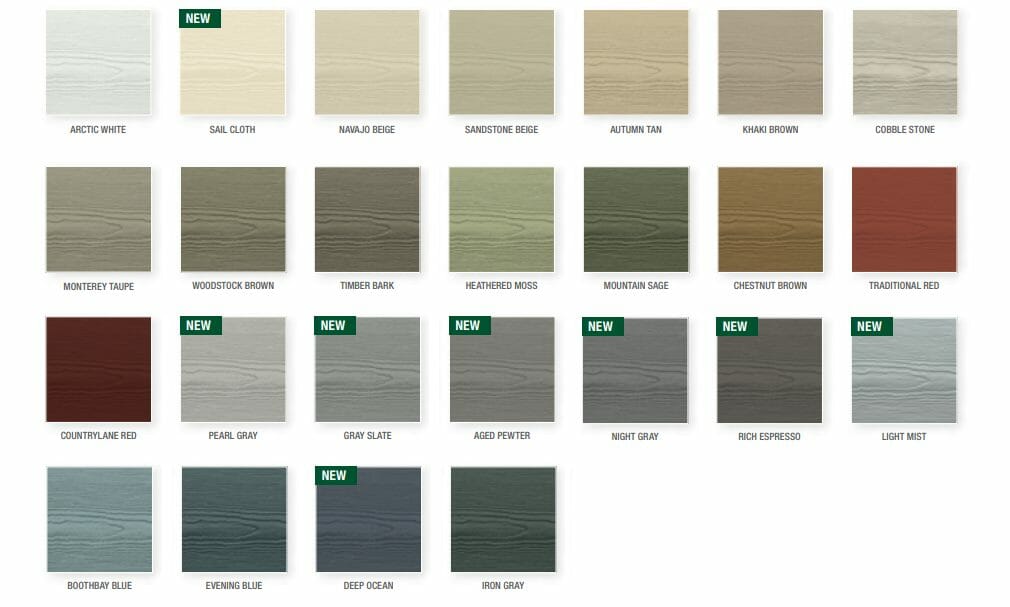 High-quality and primarily durable panels are providing imitation like stone, brick, or wood. If necessary, this type of siding can be easily painted in the selected colour (more than 700 varieties).
James Hardie Siding Installation
The installation of fiber cement siding panels is a complex process that contains many nuances and features. That is why this task requires an integrated approach and the participation of professionals. Otherwise, an amateurish installation approach may void the manufacturer's warranty.
Note: the manufacturer's warranty applies only to the fiber cement siding that has been installed, taking into account all the features of its type!
First of all, you should:
Decide which way your home should look like after James Hardie fiber cement siding installation, what aspects of the appearance of the house are of priority to you;
Determine the size of your budget. The professionals of our company will help you make a design estimate taking into account the scope of your budget;
To initiate the direct installation only after all the nuances of the work and its expected results are discussed with qualified specialists;
When choosing a company that will install Hardie siding, pay attention to the duration of its existence and customer reviews. Our company, for example, is highly rated among other siding contractors in Vancouver.
If you decide to go with us, together we will draw up a plan for facing your home with Hardie siding, which will take into account the following nuances:
Number of floors of your house;
Total area footage of the house;
The presence or absence of sharp slopes around the foundation;
The presence of trees and other elements of landscape design near the house;
The presence or absence of the need to remove the existing siding;
Whether the installed siding will be primed or painted.
Our pricing for a typical Hardie project starts at $9.00 per sq. ft. We guarantee that the work will be performed professionally and comprehensively. Our crews will do the installation job on time and fully comply with the manufacturers' instructions and your desires. We are also considering weather conditions when installing James Hardie siding to ensure the best result and extend its life.
Call us today and get a free estimation to start mutually rewarding cooperation!
Call us to request a free estimation:
+1-604-239-2898
+1-8-555-SIDING

Or send an e-mail: info@idealsiding.com