Cedar Siding in Calgary
Here at Ideal Siding, we strive to ensure that our customers are always pleased with our work. What's more, our entire business model is designed to save our customers a substantial amount of money when hiring siding contractors. We want you to know exactly what you're buying from us. That's why we compiled this handy guide that explains more about exterior options for your consideration.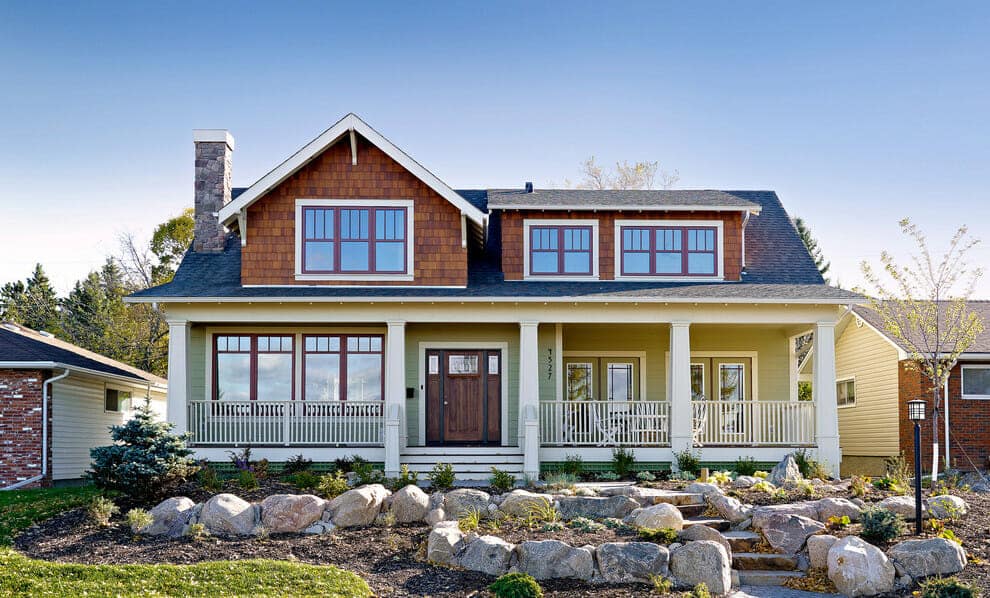 Cedar siding comes from either white or red cedar trees. These trees are native throughout much of the United States and Canada. It is prized among homeowners and carpenters alike due to its natural beauty, ease of use, and user-friendly characteristics.
What's more, it gives your home a timeless, natural look that is appealing all year round. If you like your home to possess a rustic natural-looking style, this option is definitely for you.
Pros and Cons of Cedar Siding
There are plenty of reasons why you should consider installing cedar siding for your home as opposed to other types:
It provides homeowners with exceptional thermal and sound insulation.
Cedar maintains its natural beauty and is more appealing than any other type of siding.
It's highly biodegradable, making it an ideal choice for green homes.
It can be cut into several different styles, including traditional, bevelled, shake.
It stands to last you upwards of 75 years – possibly even longer!
You can easily paint wood siding to suit your aesthetics.
It's ideal for nearly all types of architecture.
It's also worth mentioning that cedar is beautiful and looks great either naturally or stained. There are some varieties of cedar that become better-looking over time. White cedar is notable for this, ensuring that your home retains its beauty for years to come.
However, all the above-mentioned benefits do come with a few minor caveats:
Cedar, like most other types of wood, is flammable if it isn't specially treated.
It needs to be re-stained or re-painted every three to five years.
Cedar is reactive to iron, so another type of nail must be used.
Cedar siding is actually a great choice for colder climates if it is properly maintained. If you're looking for a resilient wood siding choice that will retain its beauty and appeal over the years, you won't be disappointed with using cedar siding in Calgary.
Cedar vs Other Siding Options
Vinyl Siding
Vinyl is a popular siding choice for many homes in Calgary. However, it isn't without its drawbacks. For one thing, although vinyl may seem like it is an affordable option, installation can be quite expensive, thereby negating the lower cost of vinyl.
What's more, vinyl is nowhere near as resilient as cedar. Vinyl tends to crack and break over time, causing your investment cost to go through the roof in replacements. Also, vinyl considered the least cost-effective option for Calgary because of its famous hail storms – you may have to replace it quite often.
It doesn't have the lifespan of cedar, either, leaving your home looking unappealing and unattractive the longer it's on your house. Whereas cedar is very easy to paint to your liking, vinyl is the exact opposite. Vinyl is very hard to paint, and as such, you are limited in what you can do with this siding type.
Aluminum Siding
Although aluminum is a cost-effective siding option, it can get dented very easily. What's more, it doesn't provide the stellar insulation benefits that you get with cedar siding. As such, you could end up paying more for heating and cooling due to aluminum's lack of insulating properties.
Various Wood Siding
Cedar provides much better resistance to bugs and insects like termites than that of other wood siding types. One common trait of traditional wood siding is that it warps and swells over time. This isn't an issue with cedar siding. What's more, cedar grows much faster than all other wood types outside of bamboo, making it easier to harvest and replenish the earth.
Fiber Cement Siding
Fiber cement siding consists of a blend of cement, sand, and cellulose fibers. They are then pressed together to emulate the look of wood. While it certainly looks appealing, fiber cement siding is unable to match the beauty of weathered wood siding and needs a professional for installation. Next to white cedar, there's really no comparison. If you want true beauty, cedar is the undeniable winner.
Profiles and Colour Varieties
Those who prefer cedar siding have an immense selection. Here are some examples of popular profiles: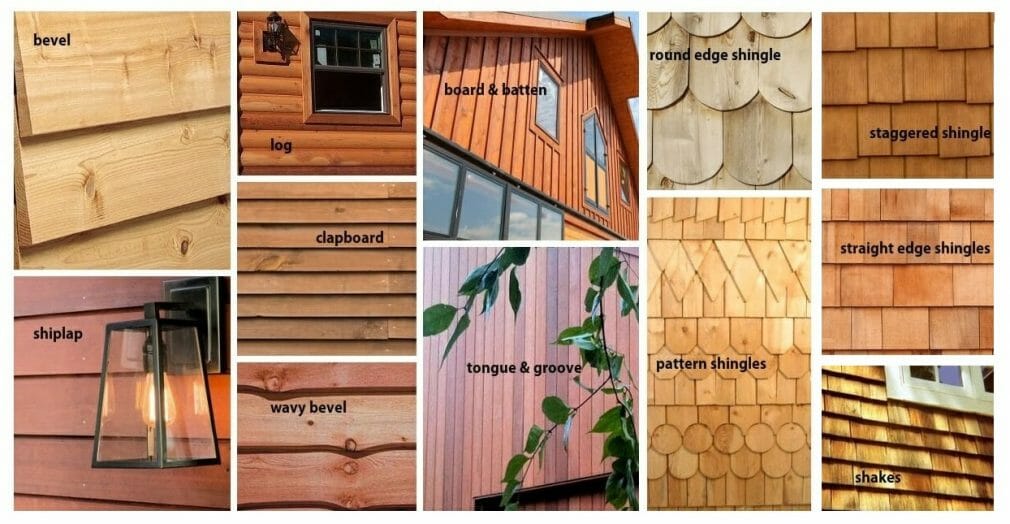 Why Hire Us?
At Ideal Siding, our goal is to give our customers substantial savings on cedar siding. Cedar starts at $11 per square foot. To give you an example of our cedar siding installation costs, a 2,000 square foot home at $11 a square foot would cost you $22,000.
When you choose us to install your cedar siding, you can look forward to saving 10-30% compared to other cedar siding contractors. What's more, we offer a 25-year labour warranty that is unheard of in the cedar siding industry. If you factor in our incredible labour warranty, it makes the most financial sense to go with Ideal Siding Calgary for all of your cedar siding needs.
If you have any questions about our services, we will be happy to assist you. Please feel free to contact us anytime to walk you through the installation process and discuss pricing.
Call us to request a free estimation:
+1-587-333-3223
+1-8-555-SIDING

Or send an e-mail: info@idealsiding.com
Frequently Asked Questions
Is cedar high maintenance?
Cedar isn't typically considered high-maintenance lumber. As long as you paint or stain it every three to five years, you can look forward to it lasting for years with no repairs.
How long can I expect my cedar siding to last?
With proper care and maintenance, you can expect your cedar siding to last 75 years or longer.
Does cedar siding attract bugs?
Cedar siding will attract insects. However, if you have your cedar siding specially treated, you can effectively reduce this concern.
Is power washing bad for cedar siding?
You can safely power wash cedar siding if the power washer is kept in its lowest setting. Anything greater could damage the wood.