Engineered Wood Siding in Vancouver
When choosing among the most affordable cladding options in Vancouver, we cannot overlook engineered wood siding with an appealing eco-friendly feature attached to it.
If you are truly concerned about deforestation or not that thrilled with cedar price tags, but still want to enjoy the authentic feel of timber in your exterior projects, this type of cladding product is really worth considering for your house siding.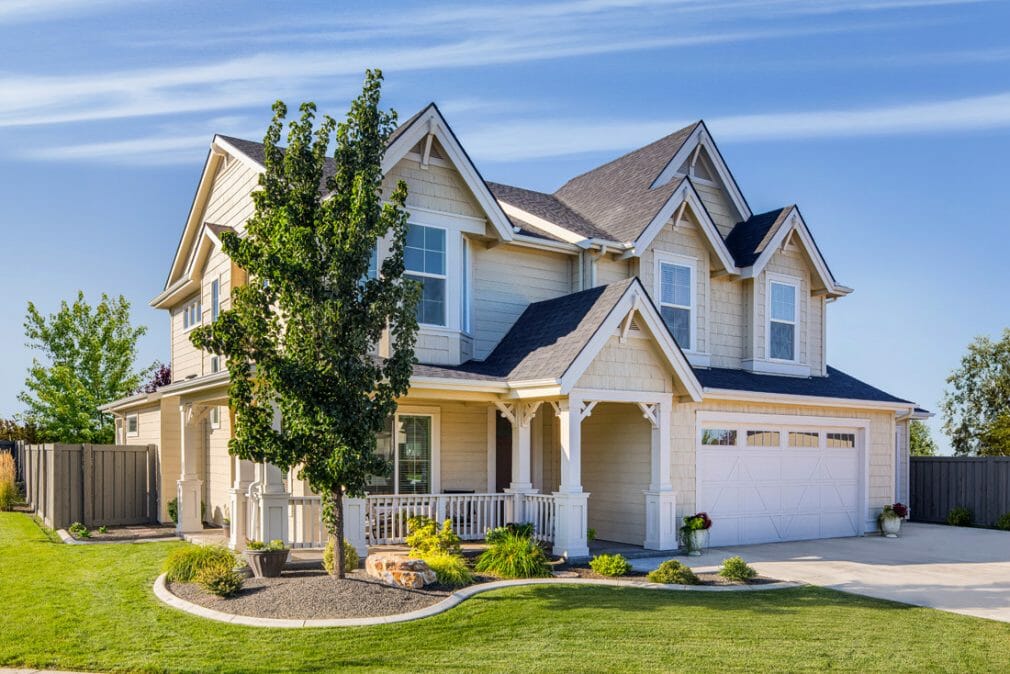 Unlike the traditional option, engineered wood siding is not made of lumber but manufactured from residual wood pieces cemented together by gluing and compressing.
As a result, we get a board that looks like solid lumber but is actually composite material at a lower cost. This manufacturing method allows the smart cost-effective utilization of wood waste while reducing environmental effects and improving the sustainable use of natural resources.
As for the in-use performance of engineered wood siding, these products are even denser, more dimensionally stable, and water-resistant when compared with the traditional option due to adhesives, waxes, and coatings used in the manufacturing process.
They are also usually pre-primed or pre-finished to cut costs and time expenditures on post-installation processing.
Why Opt for Engineered Wood?
Engineered wood siding has the following advantages:
As a rule, engineered wood boards or panels cost half the price of natural cedar, not to mention savings on maintenance.
Installation is also cheaper thanks to the lower weight of the material and interlock systems provided by many companies.
This cladding is available in many styles, including horizontal and vertical panels, shakes and lap siding, smooth and textured finishes along with colours galore.
The siding delivers a wooden feel much better than other popular cladding options just mimicking the texture of timber.
With various compounds added to its structure, engineered wood siding panels are securely protected from weather effects, mould, decay, and insects.
The material lacks imperfections of lumber like a blue stain, pockets, knots, and other defects while being not inclined to warping and twisting.
Besides, the durability of engineered wood siding is backed by impressive warranties of up to 30 years.
What to Look for in Engineered Wood Siding?
Not all engineered wood boards are created equal, so make sure to pay attention to:
Chemical compounds used in manufacturing – some of them can be toxic.
Waterproof processing – different manufacturers employ different methods, and the results range from pitiful to outstanding.
Accessories for installation and fastener systems – they speed up and cheapen the process while contributing to aesthetics.
Dimensions – longer boards and panels may allow for faster and more seamless installation.
Finish – pre-painted it often requires less maintenance.
When it comes to engineered wood siding installation, there are many brands on the market, but we can consult you for free on what to choose for your exact project.
Engineered Wood Siding Installation
This siding type doesn't require so much skill and time as natural wood, but it doesn't mean you can entrust it to a random installer.
Our company has the expertise to guide you through the whole process of engineered wood siding installation in Vancouver:
Consultation on the best brands to fit your goals and budget;
Free project estimate;
Pre-installment activities, including dismantlement if required;
Professional installation in compliance with the manufacturer's instructions;
Labour warranty provided.
Give us a call to get more information about our services and installation opportunity.
Call us to request a free estimation:
+1-604-239-2898
+1-8-555-SIDING

Or send an e-mail: info@idealsiding.com