Lux Panel Siding in Vancouver
While metal cladding is gaining more and more popularity in Vancouver and its neighbourhoods, there are still heated debates about which of the metals provides the best value for money – zinc, aluminum, copper, or steel.
Meanwhile, many owners of residential and commercial properties in the area swear by steel Lux siding, pointing out the combination of affordability, durability, and high aesthetic qualities it offers.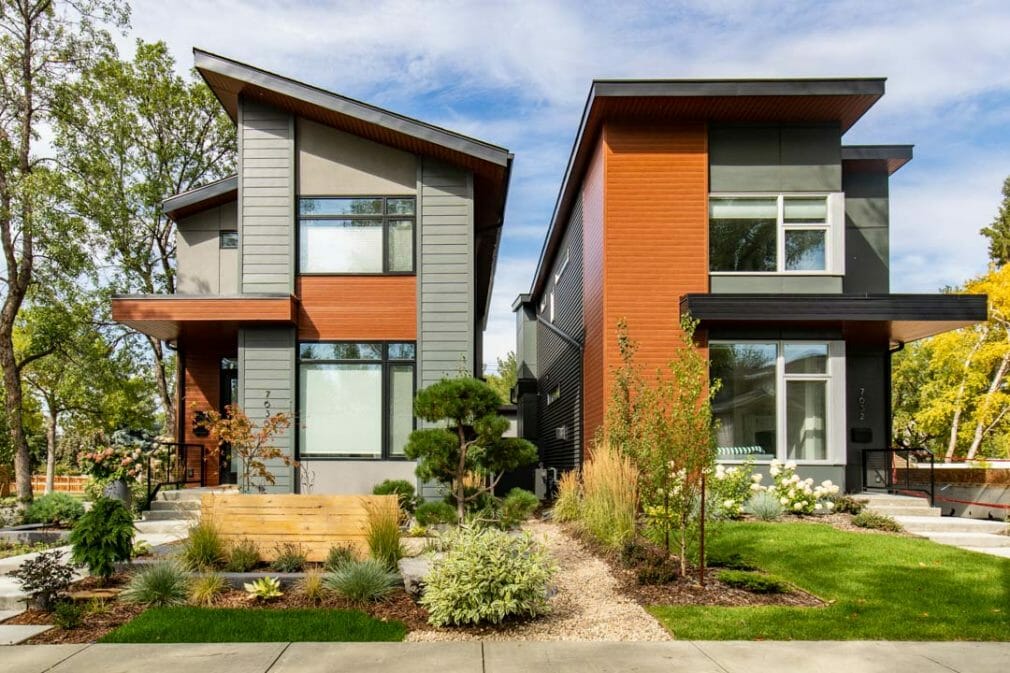 Lux panel siding is produced from cold-rolled steel by a Canadian brand with deep roots in metal manufacturing. The company has been on the market for over 5 years, offering a wide range of siding products: panels, soffits, fascias, privacy fences and screens, not to mention a nice array of trims.
The latter group includes multiple corners, channels, joiners, and other elements to facilitate and customize Lux siding installation while achieving a flawless finished look.
The cladding itself is available in 4″ and 6″ V-groove panels, including a vented option, and sculptural panels (folded and slotted) suitable for creating accent walls in addition to the basic cladding application. Lux panel can be used both outside and inside, in residential and commercial designs, for contemporary and traditional styles of siding.
Why Pick Lux Metal Siding?
The panels of this brand deliver a great combination of aesthetic and service properties:
They are manufactured from thick (24 gauge) Galvalume steel, which is strong, protected from oxidation, and thus durable.
They are PDVF pre-finished, meaning even greater chemical, weather and abrasion resistance thanks to the non-reactive thermoplastic coating. It's no wonder that Lux panel siding comes with a 40-year finish warranty.
Both the finish and steel are incombustible, which is confirmed with CAN/ULC S102-10, CAN/ULC S114-05, and ASTM E136-16 certificates.
The cladding is CGSB-93.4-92 certified for residential and commercial applications and ASTM B117 approved for coastal projects.
Manufactured locally, the cladding can be delivered across the country within days in any amount required.
Lux steel siding can be ordered in custom lengths ranging from 4 to 24 feet with no minimum order restrictions imposed. This is sure to be both budget and environment-friendly.
When it comes to Lux siding installation, customers can choose from 56 styles gathered in 5 collections, including Woodgrain, Knotty, Textured, Metallic and Solid colours.
The steel panels are low-maintenance, recyclable, and easy to install.
Besides, QuickPanel installation provides no difficulties for professionals.
The latter application is possible thanks to an extensive choice of woodgrain finishes, with their Knotty collection deserving special attention for its outstanding mimicking of the natural texture. But Lux siding styles don't stop here, offering impressive stone, zinc, and copper imitations along with a broad selection of metallic and solid colours.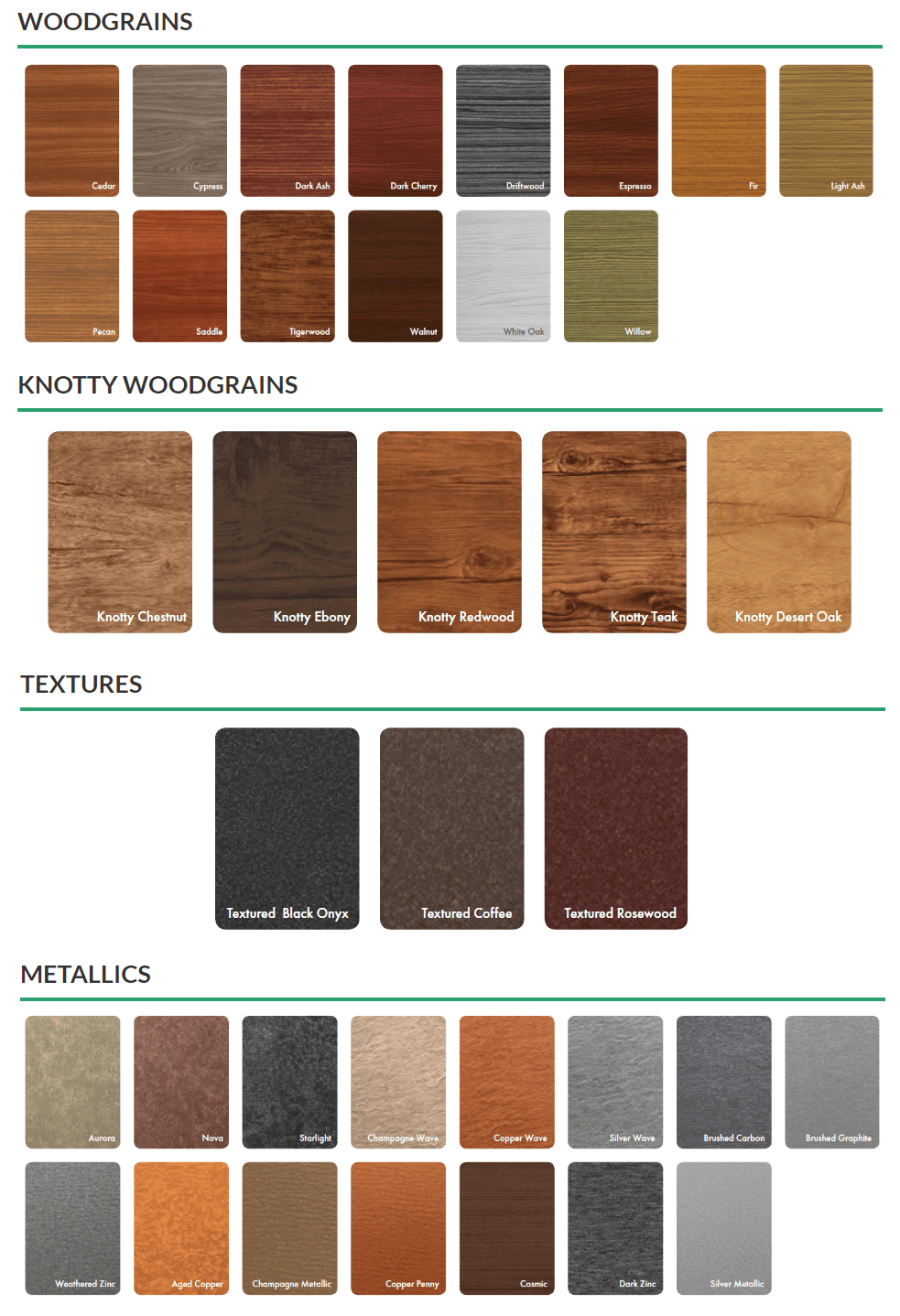 Professional Lux Panels Installation
Though Lux siding installation doesn't require much special equipment or advanced skills in cladding, the manufacture's guide clearly recommends turning to professionals to get the most of the panels' outstanding properties.
The point is that their appearance and functional qualities may suffer due to little things like fasteners overtightening, cracks resulting from inaccurate cutting or improper placement of screws.
Boasting plenty of successfully completed Lux panel projects in Vancouver, we are ready to render professional installation services covering everything from measurements to maintenance consultation. Get in touch with our experts to enjoy fast and free project estimation!
Call us to request a free estimation:
+1-604-239-2898
+1-8-555-SIDING

Or send an e-mail: info@idealsiding.com