How Do You Hang Heavy Things on Vinyl Siding?
Most homeowners are usually overwhelmed by the desire to make their houses attractive. Most of these homes have vinyl siding. This calls for the best strategies that can be used in hanging such decorations on the walls covered by vinyl siding. If this is the case with your home, you don't have to worry about damaging vinyl siding with nails or any other destructive means.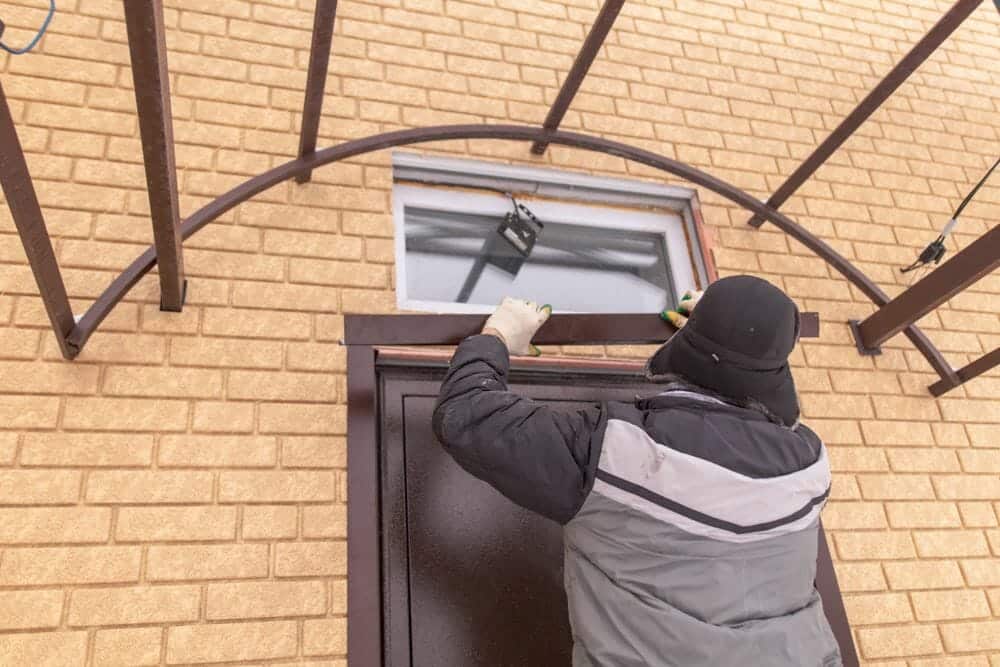 Some homes have vinyl siding installed halfway. This further makes decoration a challenge but desirable as the walls themselves conflict. In such instances, you will find it easy to decorate the side that has, say wood, compared to the side that has vinyl. This will undermine the appeal of the house. Ask us any questions about the siding company you may have or get a free quote.
Installing vinyl siding in such a building can be very expensive. This can force you as a homeowner to work with what you have. So how do you mitigate these undesirable features until you are able to hang your desired decoration in your quest to improve our home's attractiveness?
I wanted to decorate the screen-in porch wall which is covered by a vinyl siding. I wanted to add some décor to it to set in the homely feeling. To achieve this, I needed to hang some of the décors on it without causing any damages. Everything looked impossible.
For some time, I thought of committing to nail holes. Alternatively, I thought of breaking the wall to generate the desired hooks for hanging the décor without using nails or screws on the vinyl siding.
While I was buying time to ponder a way forward, I stumbled upon an advert that changed my narrative. Vinyl siding hooks are available in the market. These hooks can be used on the vinyl siding without causing any damage. I use mine to hang a metal wall décor on the wall of the screened-in porch. You are sure to buy these by simply searching on the internet and placing an order, and you won't be disappointed.
These hooks come in a pack of half a dozen. The ones am using did cost me about five pounds. These vinyl siding hooks are crafted out of plastic. They are also strong enough any of the wall decors you have at home.
It is also very easy to use compared to most conventional wall hooks. It is also easy to install on the vinyl siding. All you need to do is to squeeze its curved part in between the siding panels to give you the best anchorage. As usual, your vinyl siding pieces are designed to resemble two planks brought together. This means that the hook will be working in between these separate planks. This provides the hook with some spot to grip on.
The design of the plaques has pushed me to hang them using a wire. You can equally achieve this by popping over the vinyl siding hook. Ensure that you use a level. This will help you in hanging the plaques evenly.
Where to Buy Vinyl Siding Hooks
You can get most of these hooks on online marketing sites. In these sites, you will notice that most manufacturers advertise their vinyl siding hooks as having the ability to hold up to 5 five pounds. I bought mine from Amazon, but there are many sites for you to choose from.
If you intend these vinyl siding hooks to hold heavier stuff such as window boxes or flower ports, then you will have to employ some metal hooks to help you scatter the weight. If this is not done, then the vinyl siding hook might not be able to sustain the weight mounted on it.
When you are doing the installation, you will have to ensure that the vinyl siding is in good shape that will ensure proper and secure attachment of the hook. This is a safety precaution that you should undertake before you hang anything on the hanger.
Having undertaken these precautions, I have been able to decorate my house with whatever deco that I deem fit. Vinyl siding hooks are the solution. You do not have to damage your wall to improve the appearance of your home. Just make your order.